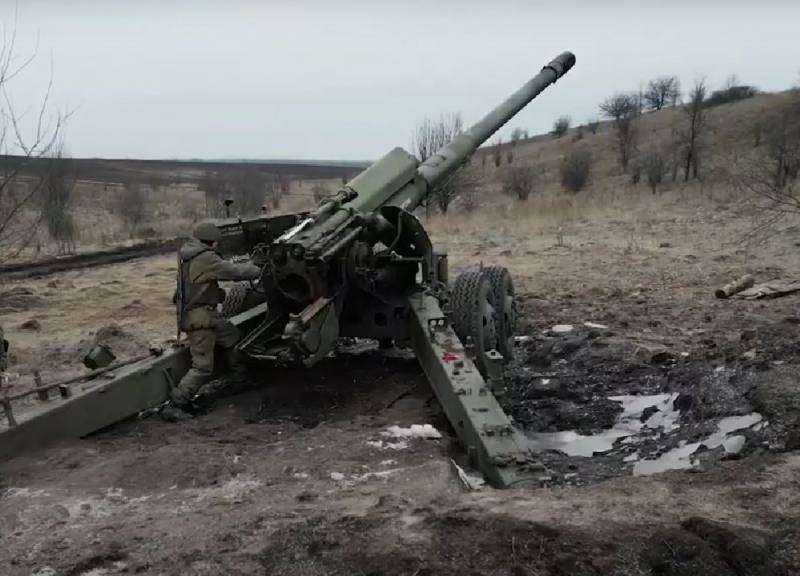 The armed forces of the Russian Federation continue to attack on the Donetsk front. Fierce fighting is currently taking place in Maryinka, where our military is trying to drive Ukrainian formations out of the settlement.
Subdivisions of the Armed Forces of the Russian Federation are undertaking attacks in the direction of Nevelskoye, Pervomaisky, Vodyany, and are operating from the side of Experienced. Also, the Russian army launched an attack in the direction of Alexandropol. However, no significant progress has been achieved in these areas so far, with the exception of Maryinka.
Near Artemovsk (Bakhmut), units of the PMC "Wagner" somewhat changed the tactics of hostilities. Firstly, they decided to advance on Dyleevka, and secondly, to attack at Podgorodny. The WarGonzo Telegram channel claims that this may be due to a change in the tactics of the Wagnerites. Seeing the futility of frontal attacks on enemy positions in Artemovsk, they decided to take the city from the flanks.
Fighting also continues near Soledar, and there was also an attempt to counterattack Ukrainian formations in the direction of Stryapovka. Also, Ukrainian troops counterattacked in the Krasnopopovka area, our military is holding the line of defense, and at the same time trying to reach Belogorovka.
It is interesting that the Ukrainian authorities had to refute the rumors about the capture of Kremennaya - nothing of the kind, of course, happened, since any attempts by the Ukrainian forces to attack in this direction collide with the competent defense of our troops.
Another important direction is Zaporozhye. It is relatively quiet here compared to the Donetsk and Lugansk fronts. Artillery today is less active than before, but you can't say the same about Ukrainian formations. Thus, the Armed Forces of Ukraine carried out a missile attack on Tokmak, which plays an important role in the logistics of the Russian army in the Zaporozhye direction.
In the meantime, an air alert has been declared in Ukraine since the morning. The mayor of Kharkiv announced that the city was under attack. The General Staff of the Armed Forces of Ukraine in its morning report also confirmed the high risk of continued strikes against critical infrastructure in Ukraine.