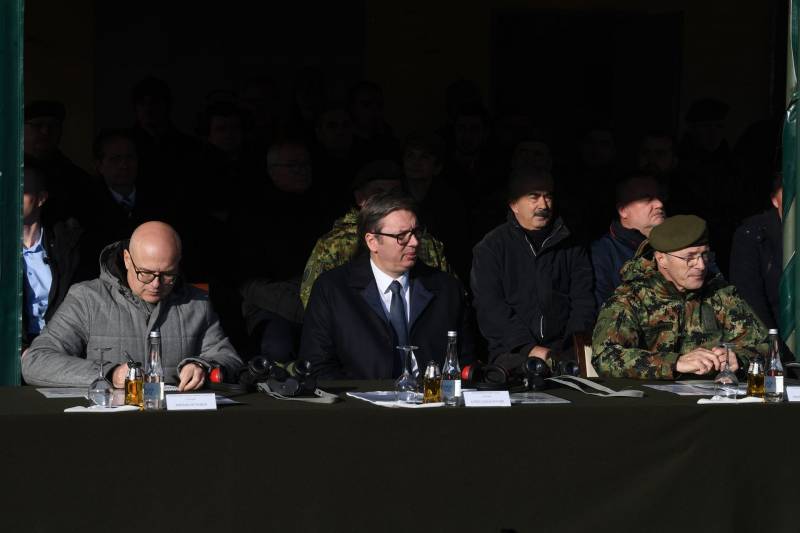 Illustrative photo
The situation in Kosovo continues to be extremely tense. On both sides, to the border, which Belgrade considers administrative, and Pristina - the state, army units and police units are being drawn together. Recall that on the eve of Serbian President Vučić ordered to increase the level of combat readiness of the Serbian troops and the Ministry of Internal Affairs, which eventually happened. Several special units of the Serbian army and police with armored vehicles have been deployed to the Kosovo border.
In the north of the province of Kosovo, ethnic Serbs continue to build barricades on the roads that connect the places of compact settlement of Serbs with other areas of Kosovo and Metohija. Barricades block the entrances to Serbian enclaves of the Kosovo police.
On the night of December 28, Serbian President Aleksandar Vucic arrived at the border with Kosovo, where he met with the Chief of the Serbian General Staff.
While in the city of Raska, a city in Serbia, Vucic thanked the military and police for their readiness to protect the Serbian people from encroachment, to protect the sovereignty and territorial integrity of the country.
Vucic, together with the head of the General Staff, Milan Moysilovic, spent several hours in the garrison in the city of Raska, a city in Serbia, and made a night round of units located near the borders with the province of Kosovo. As noted, he made sure that the country's armed forces were transferred to a state of high alert.
Recall that earlier the countries of the so-called Quinta (Germany, France, Italy, Britain and the United States) demanded that Belgrade take measures to dismantle the Serbian barricades in northern Kosovo. At the same time, it was stated that in the event that Belgrade refuses to assist in such dismantling, the Kosovo police "implement the dismantling independently." In Pristina, they said that this could lead to bloodshed and immediately added that the Serbian authorities would be guilty of this. And this thesis was immediately repeated in the West.