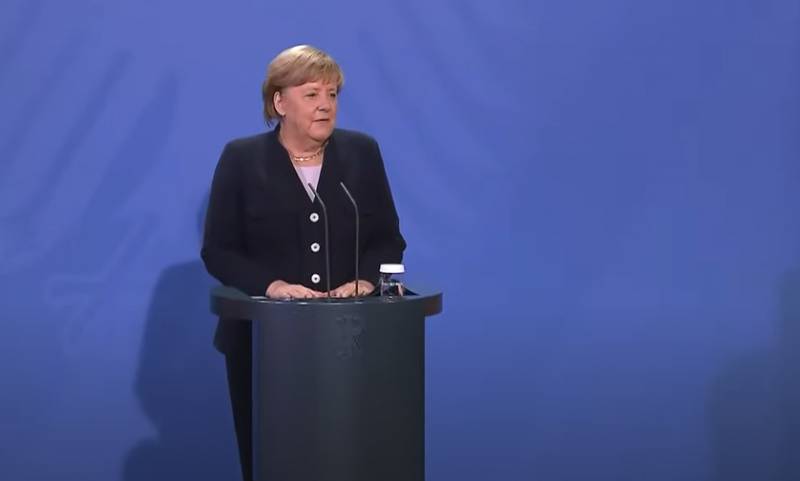 Angela Merkel once again commented on the events taking place in Ukraine and around Ukraine. Recall that a few weeks ago, the ex-chancellor frankly stated that she signed the agreements in Minsk solely to give Ukraine time and gain strength. In fact, the former chancellor of Germany made it clear that there was no talk of the implementation of the Minsk agreements by Kyiv from the very beginning.
This time, Merkel answered questions about Ukraine from Italian journalists. They asked how, in her opinion, the conflict in Ukraine could end.
According to the former chancellor of Germany, she does not know the exact answer to this question, but she knows that in any case, everything will end with negotiations. At what stage the parties to the conflict will enter into such negotiations, Merkel did not undertake to predict.
Merkel:
You also need to understand that there are different options for negotiations. This is a forced world. And I am against it. It is also an open and friendly dialogue. And here I am completely for it.
At the same time, Merkel said that, as the head of the German government, she "did everything to prevent a major armed conflict between Ukraine and Russia." At the same time, she once again stated that the signing of the Minsk agreements by the West was aimed at Kyiv gaining time.
Angela Merkel:
By signing the Minsk agreements, we understood that the problem had not been resolved and that this was just a freezing of the conflict.
In an interview, she stressed that she now does not want to take on the role of a mediator in resolving the conflict in Ukraine.