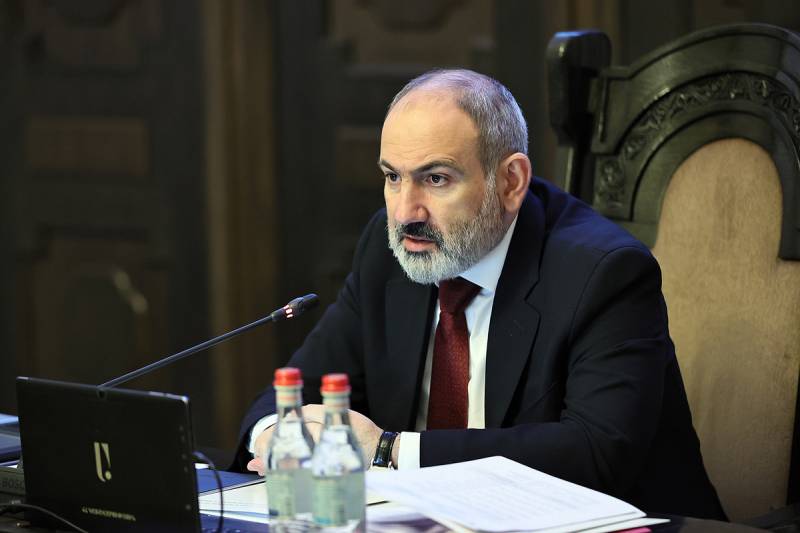 Today, during a conversation with the Russian President during a visit to the Russian Museum, Armenian Prime Minister Nikol Pashinyan stated that Russian peacekeepers have not controlled the Lachin corridor for 20 days.
According to Pashinyan, the situation around the Lachin corridor is the main problem in the region today. He noted that according to the tripartite agreement of November 2020, it is the Russian peacekeeping contingent that should control this corridor, but it has been blocked for almost 20 days.
Now it turns out that the Lachin corridor is not under the control of Russian peacekeepers
- said the Armenian prime minister at a meeting with the president of Russia.
Pashinyan, we recall that, by agreement, the Azerbaijani side undertook to facilitate the unhindered passage of people and goods along the Lachin corridor. The head of the Armenian government also indicated a desire to discuss options for a way out of the current situation.
Recall that after the military conflict between Yerevan and Baku in 2020, Armenia lost control over the Lachin (Berdzor) corridor connecting it with Karabakh. According to an agreement between Baku, Yerevan and Moscow, the corridor came under the control of peacekeepers from Russia in November 2020.
At the same time, both Yerevan and Baku forget that the mandate of the Russian peacekeepers prescribes the prevention of clashes in this territory. And it does not contain any instructions regarding the prohibition of anyone to extract minerals, nor directives to prevent speeches by persons who call themselves environmentalists ...