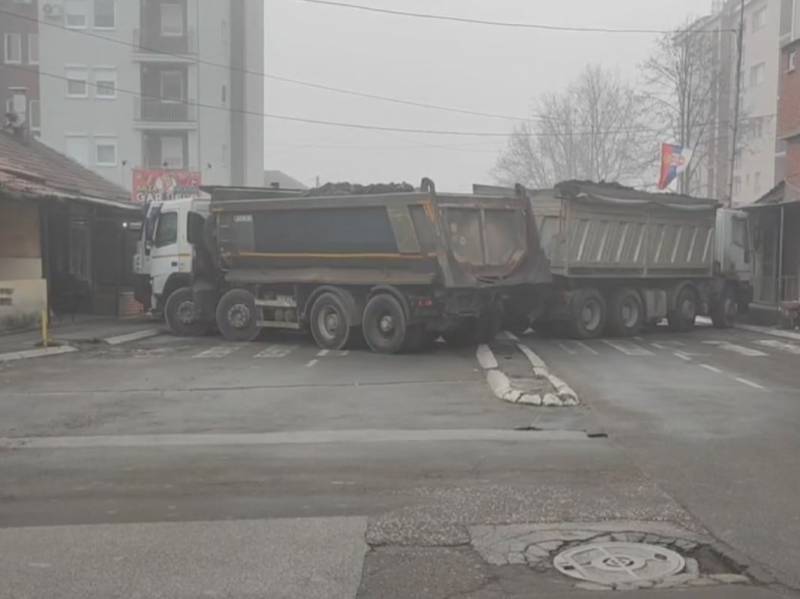 The eleventh barricade appeared in the north of Kosovo and Metohija. It was made by the Serbs in Kosovska Mitrovica. The people gathered around the barricade do not plan to disperse.
The barricade was built from trucks docked next to each other and completely blocks traffic on the main highway of the settlement.
Kosovska Mitrovica is a city in the north of Kosovo, which, according to the position of the Albanian authorities of the region, is part of the Republic of Kosovo. The total population of Kosovska Mitrovica is over 70 thousand people. However, the city is actually divided into two parts - the southern one, with a larger Albanian population (almost 60 thousand people) and the northern one, where Serbs live (12-13 thousand people).
Clashes between Serbs and the Kosovo police have already taken place in the city in the spring of 2008. In 2011, Serbs erected a barricade on the main bridge across the Ibar River, which separates Serb areas from the Albanian southern part of the city. The bridge was then handed over to the protection of peacekeepers from the KFOR forces.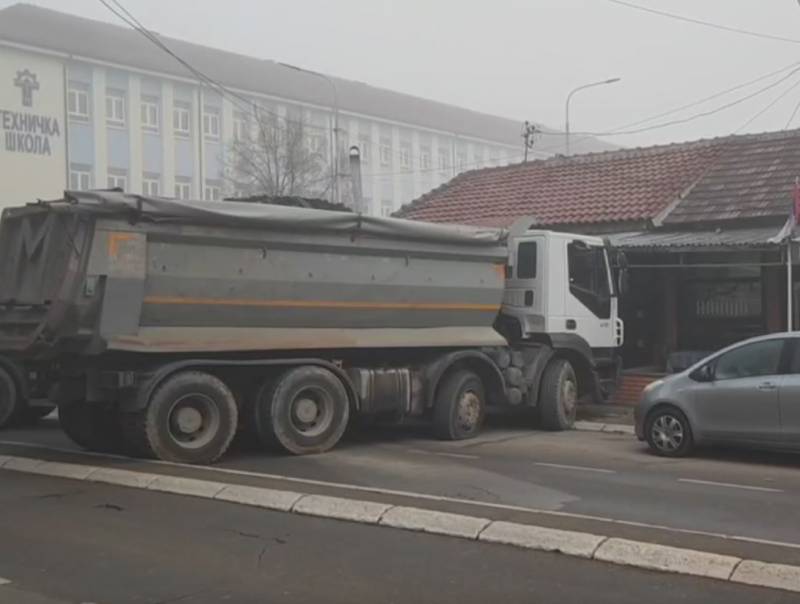 Recall that this morning it became known that the Serbian armed forces were put on high alert. The reason for this is the aggressive actions of the Kosovo police against the Serbian population of the region. The United States and NATO in this situation are openly condoning the Kosovo authorities, completely ignoring the UN Security Council resolution, according to which Serbia has the right to deploy its police and special units in the northern part of the province to protect the Serbian population.
The Kosovo security forces are also on the alert. They have already sent about 1500 militants from the southern regions to the north of the region. But if any forceful actions against the Serbs follow, the command of the Serbian armed forces threatens to intervene. By the way, in addition to special forces, on the administrative border with Kosovo there are already howitzers and multiple launch rocket systems of the Serbian army.