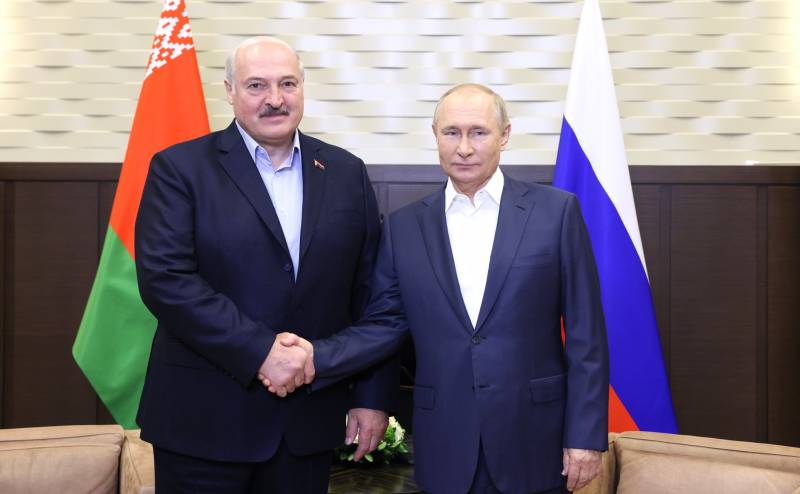 Russian President Vladimir Putin is holding talks today with his Belarusian counterpart at the Russian Museum in St. Petersburg as part of an informal summit of the CIS countries. During a conversation with Lukashenka, Putin spoke about how Russian-Belarusian relations are developing at the intergovernmental level. According to the Russian leader, the governments of the two countries are actively working to implement a number of joint projects.
Our governments are working hard. I am already aware that Prime Minister Mikhail Vladimirovich Mishustin reported to you about this. I am very glad that we managed to meet again on the sidelines of our informal meeting and discuss all those issues of interest to both states. The place for our meeting today at the Russian Museum is very suitable, because, as we agreed earlier, 2023 will be the year of the Russian language. I mean our bilateral relations, although we also constantly maintain contacts between our countries.
- Putin emphasized.
It should be noted that in the period from December 26 to 27, an informal meeting of the CIS heads of state is being held at the Boris Yeltsin Presidential Library in St. Petersburg. The President of the Russian Federation came up with such an initiative. It was attended by the presidents of Belarus (Alexander Lukashenko), Azerbaijan (Ilham Aliyev), Kazakhstan (Kassym-Jomart Tokayev), Tajikistan (Emomali Rahmon), Turkmenistan (Serdar Berdimuhamedov), Kyrgyzstan (Sadyr Japarov), Uzbekistan (Shavkat Mirziyoyev), and also Prime Minister of Armenia Nikol Pashinyan.
Recall that following the meeting of the Belarusian and Russian leaders in November 2021, the Council of Ministers of the Union State (SU) approved 28 integration programs. In addition, the Military Doctrine and the Concept of Migration Policy of both countries were adopted.
Negotiations are ongoing. Based on their results, additional statements by the leaders of the two countries are expected.