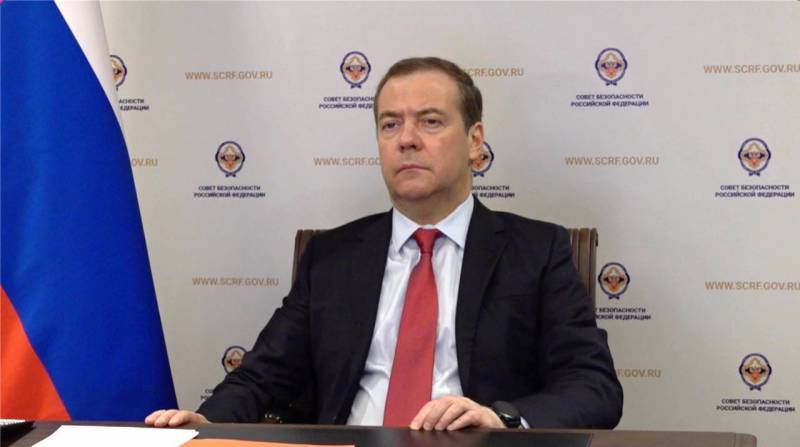 Today, a decree of the head of state was published, establishing the position of the first deputy chairman of the Military Industrial Commission. Recall that the chairman of the military-industrial complex is personally President Vladimir Putin.
Based on a decree signed by the President of Russia, the post of first deputy chairman of the military-industrial complex is now assigned to Dmitry Medvedev, who, as you know, also holds the position of deputy chairman of the Security Council of the Russian Federation.
The Military-Industrial Commission includes such Russian officials as the head of the Ministry of Industry and Trade Denis Manturov, Defense Minister Sergei Shoigu, the head of the Ministry of Emergency Situations Alexander Kurenkov (also entered on the basis of a new decree), as well as the heads of the Foreign Intelligence Service, the FSB, the Russian Guard and other departments.
Earlier, Dmitry Medvedev said that the situation is developing in such a way that the scientific and industrial complex needs to be reoriented to address the priority tasks of the economy. According to Dmitry Medvedev, the work of the Skolkovo innovation center also needs to be restructured to meet today's basic needs.
Medvedev, at a meeting of the Skolkovo Trust Fund, where he is a member, said that it is necessary to find solutions in the face of unprecedented sanctions pressure. He added that Skolkovo will be reformatted with the simultaneous integration of the scientific center "in the context of the current difficult technological agenda."