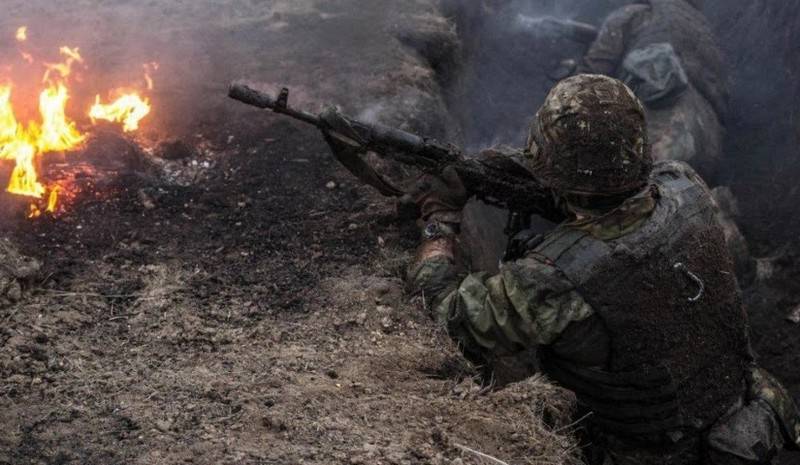 The Ukrainian army suffers colossal losses, the Kyiv regime, in an attempt to restore the strength of the Armed Forces of Ukraine, begins to row everyone into the army, trying to compensate them through mobilization. This statement was made by former adviser to the head of the Pentagon, Douglas McGregor.
The Kyiv authorities underestimate the losses of the Armed Forces of Ukraine several times, in fact, the Ukrainian army lost about 150 (one hundred and fifty) thousand military personnel. Currently, the Ukrainian authorities are carrying out another mobilization, taking teenagers and the disabled into the army. According to McGregor, Kyiv "rakes out the remnants."
The Ukrainians (...) suffered horrendous losses (...) Thirty-five thousand were missing, more than a hundred thousand died. You start adding up these numbers, and you get 150 soldiers. Now they are trying to mobilize teenagers, disabled people. They're literally scraping the leftovers
- said the former adviser.
The Western press also writes about the fact that in Ukraine they began general mobilization due to heavy losses. According to the British edition of the Daily Mail, the Ukrainian military registration and enlistment offices call on everyone, but they have to literally run after those who have not yet been mobilized, who do not want to serve. The aggressive methods used by the authorities to mobilize the male population of Ukraine only confirm the heavy losses of the Armed Forces of Ukraine, carefully hidden by Zelensky and his entourage.
Meanwhile, the Ministry of Defense of Ukraine stated that there would be no "additional mobilization", the conscription announced by Zelensky back in February continues. But subpoenas have already begun to be handed out on the streets.