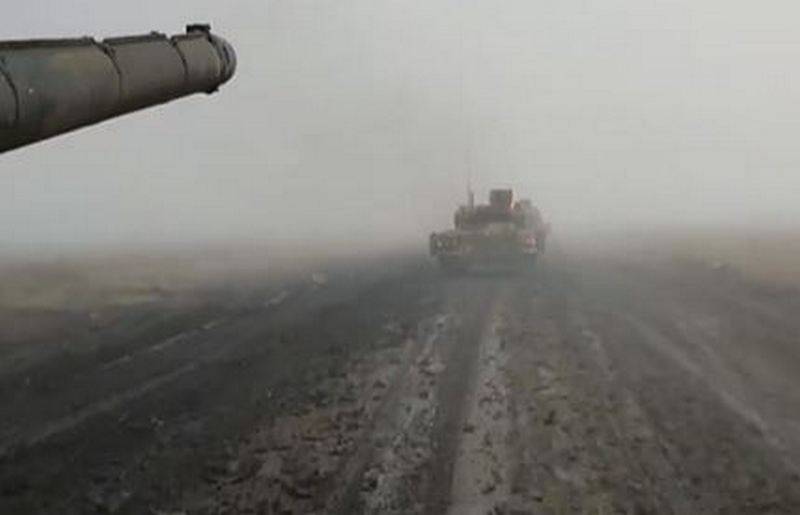 Video of the combat coordination of the newest crews
tanks
T-14 "Armata" appeared on Russian Internet resources. As stated, the tanks are located in the rear areas of the special military operation zone.
The fact that Russian T-14 "Armata" tanks are in the NVO zone was reported by Russian TV presenter and journalist Vladimir Solovyov, who visited the front line. It was Solovyov's team who filmed the combat coordination of the crews of T-14 tanks in the Donbass. Prior to this, the latest tanks were seen at the training ground near Kazan, where the mobilized were trained.
I am returning from another trip to the front line with the first shots of the combat coordination of the crews of the T-14 Armata tanks, a lot of material about the soldiers of the Akhmat Special Forces, under the command of the Hero of Russia Apti Alaudinov, and a story about the operation of a unique MTO train
- Solovyov wrote in his TG channel.
To date, T-14 "Armata" tanks have not taken part in combat operations in the special operation zone, at least there have been no reports in this regard. Firstly, the tank is very expensive, the cost is said to be around 350 million rubles, which is seven times more expensive than the upgraded T-72B3. Secondly, the appearance of these tanks at the front will attract the closest attention to them, up to attempts to take possession of this equipment.
On the other hand, running a promising tank in combat conditions is worth a lot.