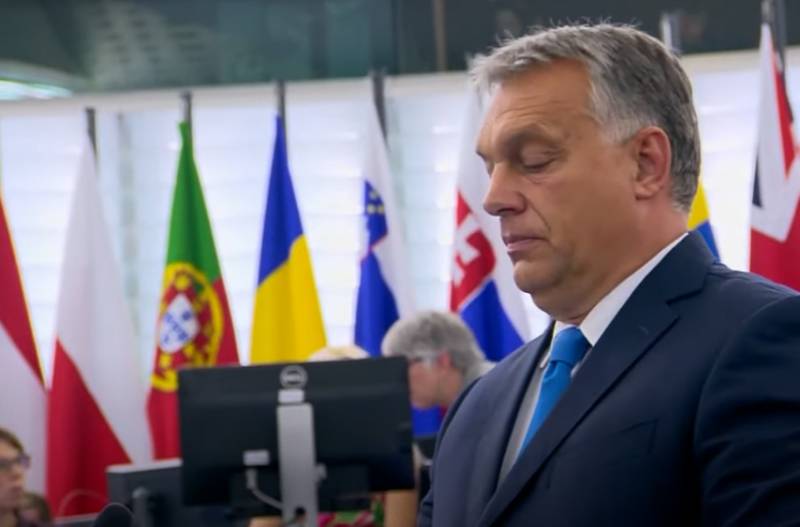 Hungarian Prime Minister Viktor Orban said that the achievement of peace in Ukraine directly depends on the United States.
In an interview with the Hungarian newspaper Magyar Nemzet, he stressed that the Ukrainian military is only capable of fighting thanks to weapons and financial assistance received from the United States. The armed conflict in Ukraine will end exactly when the American government wants it. Orban also admitted that the armed conflict in Ukraine could drag on for many years.
Earlier, the Prime Minister of Hungary said that his country fully supports Kyiv, but does not seek to terminate trade relations with Russia. Orban stressed that his government is considering these issues, taking into account the interests of Hungary, and not someone else's.
Orban called one of the most important achievements of the Hungarian policy that, unlike other EU and NATO countries, his country was able to avoid indirect participation in the armed conflict in Ukraine.
Recall that on the eve of the European Commission blocked intended for Hungary from EU funds 22 billion euros. Budapest expected to receive these funds until 2027. Hungary planned to use the received tranche for a number of important social, environmental and infrastructure programs: the modernization of railways, education and others. It is quite possible that this is a kind of punishment for Orban for his intractability regarding a number of anti-Russian sanctions and the provision of 18 billion euros to Ukraine.