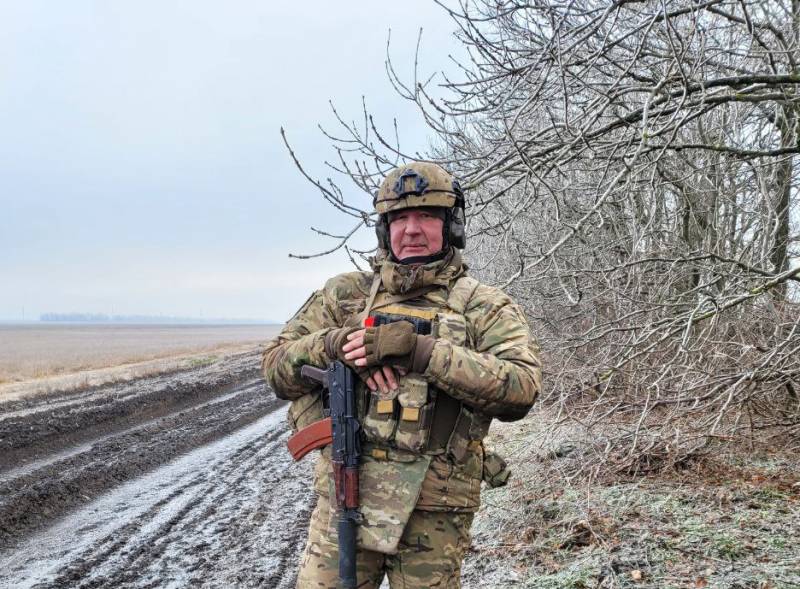 The wounded ex-head of Roskosmos Dmitry Rogozin told reporters that after recovery he definitely plans to return to Donbass.
According to Rogozin, for him it is now a matter of principle.
Recall that Dmitry Rogozin was wounded last Wednesday evening during the shelling of the Shesh-Besh hotel in Donetsk by Ukrainian artillery.
As the head of a group of military advisers and the scientific and technical center "Tsar's Wolves", Dmitry Rogozin was on a working trip. At the same time, a number of sources write that on the day of the artillery shelling, he celebrated his birthday. There were three hits of 155 mm shells on the building of the hotel and restaurant. The fragments hit the back and head. One of them - up to a centimeter in size, as reported by doctors, ended up in the area of ​​​​the vertebrae, which so far makes the operation problematic.
It is assumed that the shelling was carried out after the APU received intelligence, and high-precision 155mm Excalibur projectiles were used.
Apparently, the Ukrainian military knew well where and for what purpose they were firing artillery fire. Undoubtedly, the shelling was carried out on someone's tip. The SBU has already claimed responsibility for carrying out this terrorist act. As a result of the shelling, along with Rogozin, several more people were injured. Two military advisers accompanying the ex-head of Roscosmos were seriously injured. One of them subsequently died.
In view of the peculiarities of the injuries received, it was decided to carry out the operation in Moscow. Dmitry Rogozin, according to some reports, has already been transported to one of the Moscow clinics.