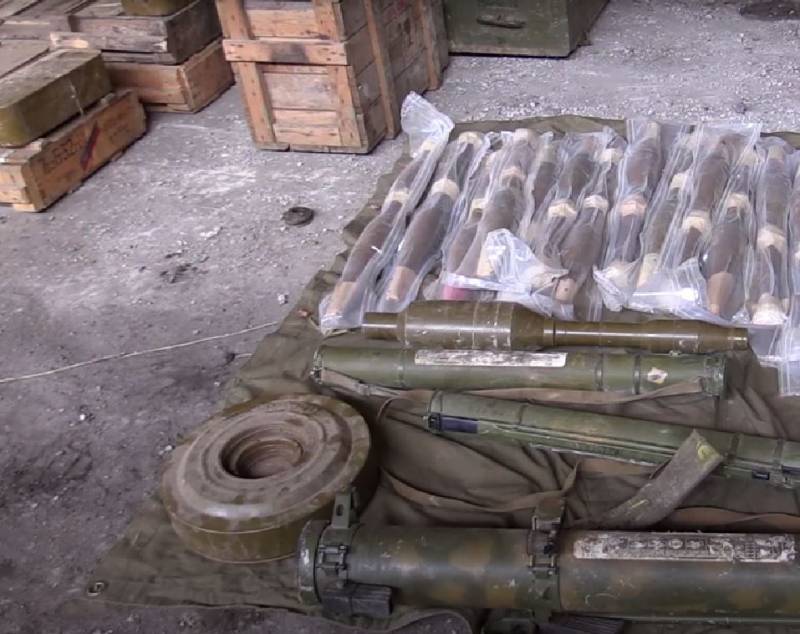 In the Luhansk People's Republic (LPR), during operational activities, employees of the Russian law enforcement agencies discovered 2 caches of ammunition in the village of Svetlichnoye. Ukrainian militants equipped caches in a destroyed local school.
During the inspection of the school, 10 82mm caliber mines and 24 125mm caliber high-explosive fragmentation and HEAT shells were found. The sappers destroyed the discovered ammunition on the spot. It is possible that similar caches may be located in other places on the territory of both this and other settlements.
Such finds happen regularly both in the Donbass and in the liberated territories of the Kherson and Zaporozhye regions, so there is no doubt to whom and for what the ammunition was intended. It is no secret that Ukrainian military intelligence is planning and carrying out terrorist attacks and sabotage on Russian territory. Specifically, these munitions were intended for terrorist attacks on the eve of the New Year holidays.
Ukrainian saboteurs carry out terrorist attacks and sabotage against civilian infrastructure, highways, and against the civilian population. By this, they once again emphasize the terrorist nature of the Kyiv regime, which stops at nothing to achieve its goals.
The Russian security forces, in turn, need to carefully monitor the behavior of the local population in the liberated areas, since saboteurs, intelligence agents and their accomplices can hide under the guise of ordinary citizens.