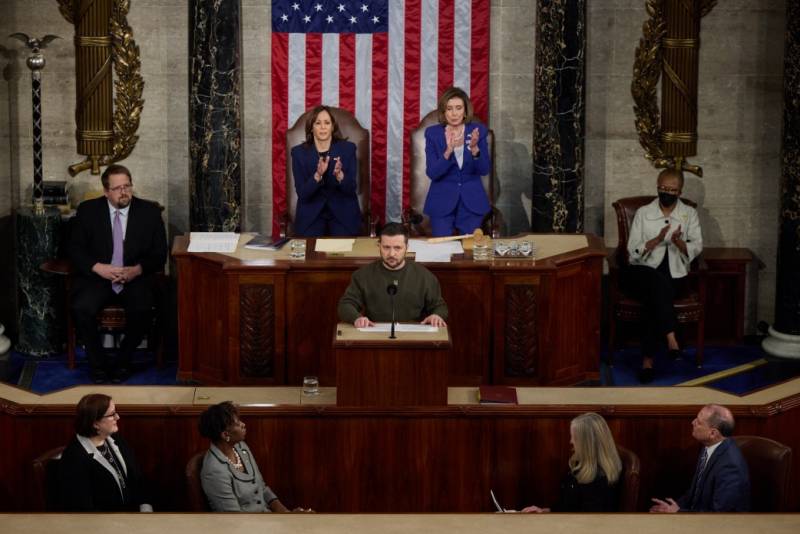 Iran has not supplied military equipment to any side of the military conflict in Ukraine, and Zelensky should not try Tehran's patience by making reckless statements. This statement was made by Iranian Foreign Ministry spokesman Nasser Kanani Chafi.
An Iranian diplomat criticized Zelensky's speech in the US Congress, calling it "obscene". According to a representative of the Foreign Ministry, Iran has not supplied military equipment to any of the parties for use in the conflict, Tehran respects the territorial integrity of all countries, including Ukraine.
Zelensky should know that Iran's strategic patience with such baseless allegations is not unlimited.
- says the website of the Iranian Foreign Ministry.
In addition, Tehran reminded that "friendship" with the United States does not always have a positive result and advised the Ukrainian president to "learn a lesson" from the fate of other political leaders who also sought Washington's support.
Ukraine has repeatedly accused Iran of supplying drones to Russia, calling Russian kamikaze drones "Geran" Iranian Shahed 136. At the same time, Kyiv has not been able to provide evidence that those used by Russian troops are Iranian. Zelensky, being a puppet of the United States, upon arriving in Washington, again accused Tehran of supplying weapons to Russia.
Despite the accusations, neither Moscow nor Tehran recognize the supply of drones. The Kremlin stressed that Russia uses only domestically produced drones.