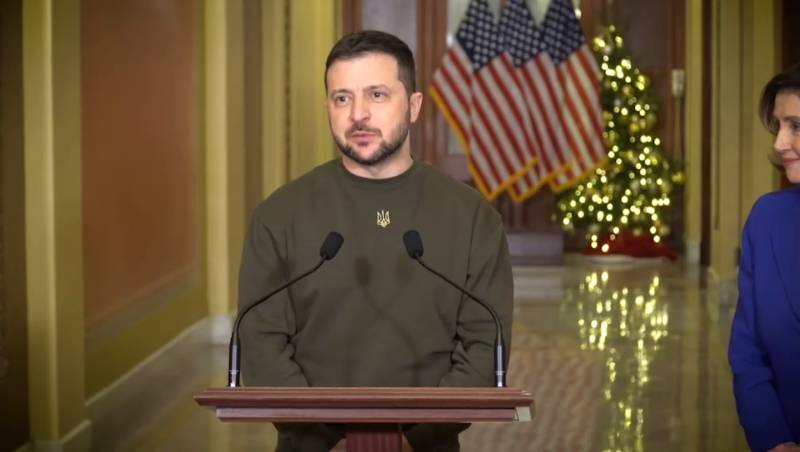 Fox News host Tucker Carlson is outraged by the "reverence" for Ukrainian President Zelensky expressed by US congressmen from both parties.
According to Carlson, Zelensky appeared at the White House in a very exotic outfit for this institution, "dressed like a strip club manager." The TV presenter suggests that the elderly (American parliamentarians) have a soft spot for people in military-style clothing and are ready to continue to give Zelensky as much money as he asks. The TV presenter is struck by the irresponsibility of Biden, who is not even interested in the purposes for which very significant amounts of American taxpayer money are spent.
According to Carlson, the US authorities do not even specify what goals Zelensky is trying to achieve. Return lost territories to Ukraine or a change of power in Russia with the subsequent disintegration of the country into separate state entities. Zelensky does not care at all that after this there will be chaos that will affect many other countries, which cannot but affect the entire global world order, including the United States itself.
The TV presenter calls Zelensky's speech in Congress "an act of bipartisan masochism." Carlson believes that, despite the formally two-party system in the United States, a monoparty sits in Congress, voting in unison on a number of fundamental issues, which in no way reflects the interests of voters.