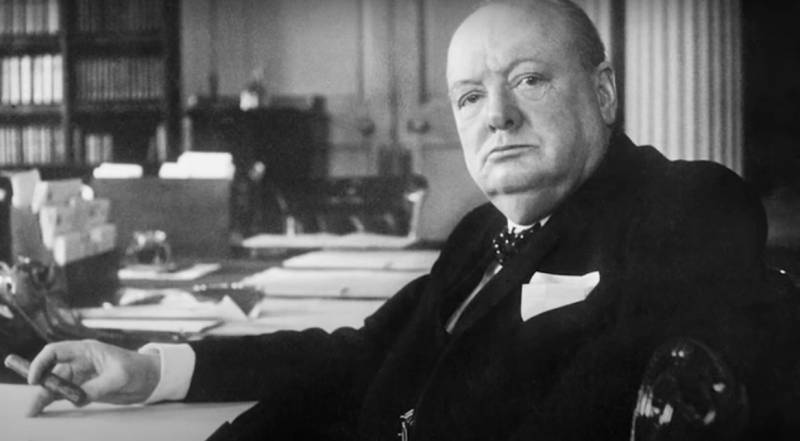 Despite the fact that for some time during the Second World War, the USSR and the Western allies united in the fight against Nazi Germany, after the capitulation of the Third Reich, everything returned to normal.
Communism for Britain and the United States, in their opinion, was a "mortal threat." Moreover, the occupation of East Germany by the Soviet Union was perceived as preparing a springboard for a further offensive to the West.
In this regard, the British Prime Minister Winston Churchill already at the end of May 1945 handed over a plan to a limited circle of people from the high military command, in
historical
known as "The Unthinkable" in references.
It consisted of 4 main points. First, Britain and the United States were to receive the comprehensive support of their people in the fight against the USSR. Secondly, the Polish army and the German industrial potential, which came under the control of the Allies, must be fully involved in the upcoming war.
Thirdly, other Western countries should not participate in the operation, since, according to Churchill, their leaders cannot be trusted.
Finally, fourthly, the attack on Soviet troops stationed in Europe was to begin on July 1, 1945, if the USSR entered into an alliance with Japan.
In fact, this plan fully justifies its name. The thing is that the alliance of the Soviet Union with militaristic Japan was ruled out. Moreover, according to historical documents, at the time of the creation by Churchill of this, if it can be called that, strategy, the Red Army was three times superior to the troops of Great Britain and the United States (located on the European continent).
It is worth adding that the Americans had their own plan to fight the Soviet Union. The latter meant the use of nuclear bombs (which at that time no one except the United States had) against industrial and strategically important objects of the USSR. In the summer of 1946, an interim plan appeared, codenamed "Pincher".
Despite the fact that this concept was not approved, it formed the basis of the American military strategy of those years, aimed against the Soviet Union.