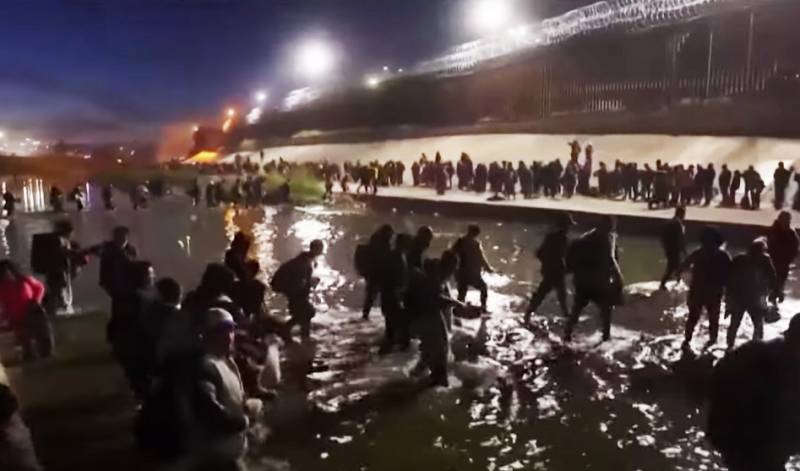 On the American Fox News channel, a report was released, which reported on an unprecedented influx of migrants across the Mexican border in recent years. Broadcast host Tucker Carslon, known for his critical attacks on the Joe Biden administration, says that in the south the US has effectively ceased to have a guarded border, and the influx of illegal immigrants is such that it can be called a "real invasion."
In the states bordering Mexico, the number of illegal immigrants who have appeared since the beginning of the year is breaking all records. Thus, the population of the city of El Paso actually doubled within a few years precisely because of the crossing of the Mexican-American border by migrants. It got to the point that the mayor's office of the said city declared a state of emergency, stating that it was not able to cope with the flow of migrants.
From the report:
The influx of illegal immigrants to the US South has increased by 280 percent since the beginning of the year. In El Paso, this led to a decrease in living standards, a significant increase in crime. The city itself is as if it is under siege in wartime.
Tucker Carlson notes that other cities in the southern United States are increasingly similar to cities during the war.
In this regard, the current authorities are accused of inaction and attempts to solve the problems of other countries against the background of the fact that the real problems of the United States themselves are either not solved at all, or are again solved by overclocking the printing press, which only stimulates inflation and falling living standards.