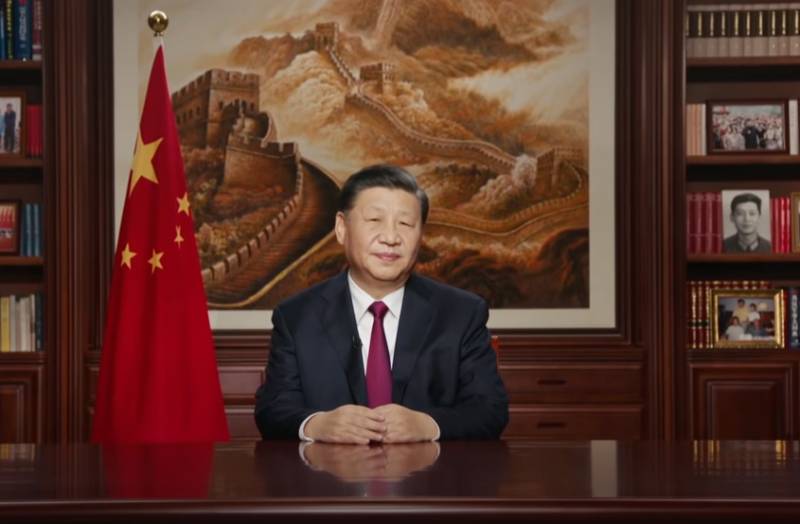 The Chinese President had a telephone conversation with German Chancellor Olaf Scholz. In addition to bilateral relations, during this conversation, the Ukrainian conflict was also discussed.
Xi Jinping pointed out that Western countries, with their statements that "there is no time for negotiations" and that "only Ukraine's victories on the battlefield should end the conflict with diplomacy", are themselves doing everything to keep this conflict going. At the same time, President Xi asked a rhetorical question:
Which side benefits from prolonging the conflict? Nobody. Who among us benefits from prolonging the conflict? Nobody.
The PRC President pointed out that in Germany itself there are no those who think about the interests of the country and at the same time are interested in protracting hostilities in Ukraine. By this, he clearly made it clear that the German politicians who speak out for the continuation of the fighting in Ukraine, in fact, do not protect the interests of Germany itself.
The Chinese leader added that every effort should be made to end the conflict in Ukraine as soon as possible. According to Xi Jinping, this can be done through joint efforts, including the search for an acceptable diplomatic option for both sides.
Xi Jinping:
China continues to take a supportive stance at the start of productive negotiations. We are interested in peace and stability in Europe.
The head of China also added that if Europe is interested in this, then it is in its power to make efforts to stop hostilities and start substantive negotiations.