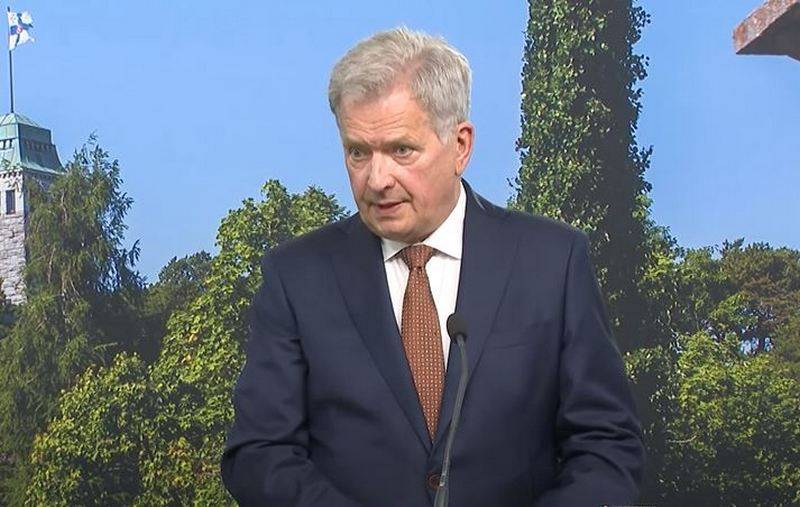 Finland is preparing to transfer to Ukraine the next, already the eleventh package of military assistance, this was announced by the country's President Sauli Niiniste following the results of the Joint Expeditionary Force (JEF) summit held in Riga.
The day before, the capital of Latvia hosted a summit of the Joint Expeditionary Force, which was attended by the leaders of the countries included in them, and these are Great Britain, Denmark, Iceland, Lithuania and Latvia, the Netherlands, Norway, Finland, Sweden and Estonia. The main topic of the meeting was Ukraine and the supply of weapons to it.
Finland announced that it was preparing to send another package of military aid, but traditionally did not announce what exactly would be included there. True, it is stated that everything meets the requirements of Kyiv. The Finns, like the Italians, secret all their deliveries to Kyiv. To date, it is known that Helsinki has supplied Kyiv with Finnish Sisu XA-180/185 armored personnel carriers, 120 KRH 92 mortars of 120 mm caliber, 23 ItK 61 anti-aircraft guns (a clone of the Soviet ZSU-23-2), as well as ammunition, including hand grenades. And there were ten deliveries, and what else was in them is unknown.
Today, among the leaders of the Joint Expeditionary Force (JEF), we discussed our unwavering support for Ukraine, as well as ways to improve security in Northern Europe and the Baltic Sea region
Niiniste said.
Earlier, British Prime Minister Rishi Sunak, who also attended the Joint Expeditionary Force summit, urged Western countries to ignore Russia's calls for peace talks on the conflict in Ukraine. In London, they believe that the war should end with the victory of Kyiv, not Moscow.