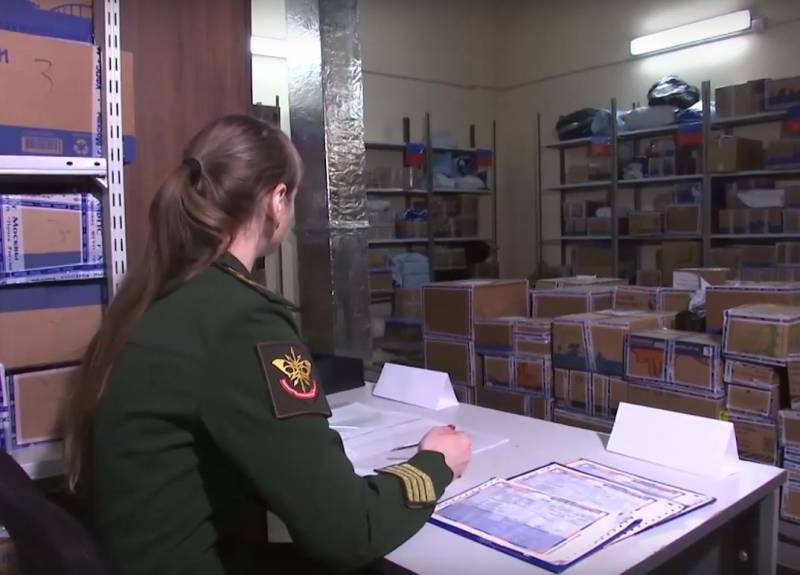 The Russian Federation organizes the delivery of postal items to the zone of a special military operation. This is reported by the Ministry of Defense of the Russian Federation.
The leadership of the RF Ministry of Defense entrusted the courier-postal service of the Armed Forces of the Russian Federation with the responsibility for delivering letters to the NVO zone. For the delivery of postal messages, trucks with armed guards are used, which arrive daily at the front line to bring letters from home and parcels to soldiers and officers.
Envelopes and boxes with parcels are handed over personally to the recipients. According to the Ministry of Defense, courier-postal servicemen deliver about a thousand letters to units on the front line every day.
In addition to personal messages, military postmen also deliver official correspondence. One of the main tasks facing them is not only to ensure the delivery of correspondence itself, but also to meet the deadlines. Military postmen try to avoid delays. The service operates around the clock, seven days a week, so most of the correspondence is delivered on time.
Here, at the front, news from home sometimes plays the most important role. Eighty years have passed since the Great Patriotic War, but letters to the front are still very significant for soldiers and officers. After all, they give them the opportunity to find out how the closest people are doing, to feel here, in the trench, the warmth of their home.
[media =]