The Ukrainian military shelled the territory of the Belgorod region. As a result of the shelling of the UAF of the city of Shebekino, Belgorod Region, local residents were left without electricity.
This was announced in his Telegram channel by the governor of the region Vyacheslav Gladkov.
At the moment, about 14 civilians have lost their power supply. Emergency crews arrived at the scene and connected backup sources of electricity.
Gladkov called yesterday a very difficult day for the inhabitants of the region, as people suffered not only in Shebekino. In particular, the military personnel of the Armed Forces of Ukraine shelled the capital of the region and the Belgorod region. As a result, one person was killed and ten more were injured. True, seven of them have already returned home and are being treated on an outpatient basis. The remaining three victims were hospitalized. Due to the shelling, many residential and non-residential buildings, as well as 40 vehicles, were damaged.
The administration pays special attention to restoring heat in the affected houses and apartments. All restoration work is done as quickly as possible.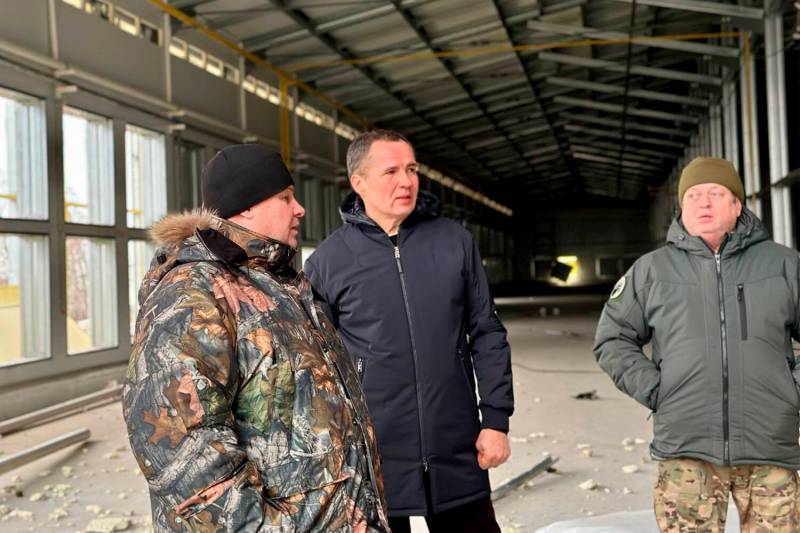 Also, the Armed Forces of Ukraine struck at the Krasnoruzhsky district of the Belgorod region, there are also destruction and victims. There is a door-to-door detour and restoration work has begun.
Information centers have been set up everywhere. Please do not worry, contact us immediately and we will try to respond as quickly as possible. We will do everything to ensure that, by closing the damaged roofs, restoring the window glazing, we will enable people to return to their apartments and residential buildings.
- the head of the region addresses the residents.