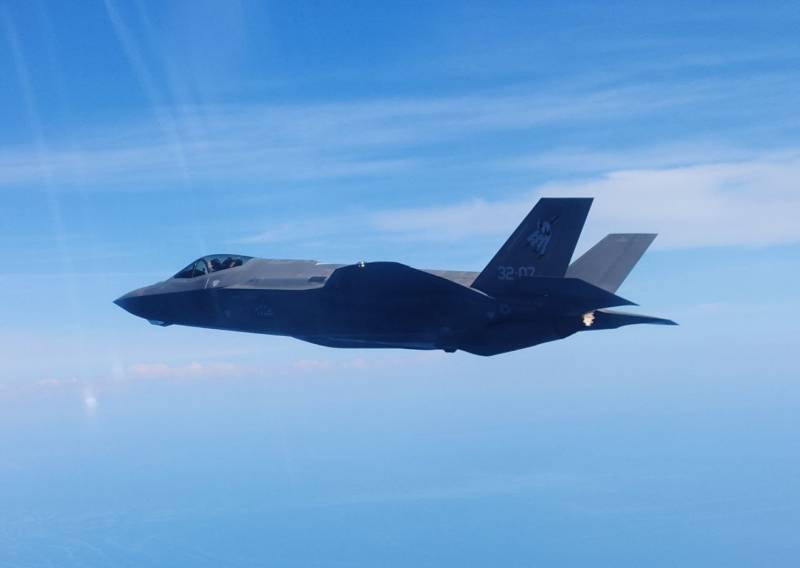 Russian fighter jets regularly "intercept" American fifth-generation F-35 aircraft near the Russian borders, this has become a common thing for our pilots. But once it happened for the first time and it was in the sky over the Baltic. The video of that first interception appeared on the Web.
In principle, the interception of an F-27 fighter by two Russian Su-35Ps over the waters of the Baltic was not the first, earlier our aircraft "intercepted" American "stealth" in the sky of Syria, where the F-35 met with the Su-35. The Russian plane managed to get close to the American unnoticed, then a pair of Su-30SMs found the F-35s. In general, the Americans considered that it was not entirely comfortable to test stealth aircraft in Syria and removed them from there.
However, the appearance of fifth-generation American aircraft in service with NATO countries in Europe has led to the fact that they began to appear more and more often near Russian borders. The first case of "interception" occurred in June 2021, when Italian Air Force F-35 fighters were raised to intercept Russian Tu-160 bombers over the Baltic, but were themselves "intercepted" by a pair of Russian Su-27Ps from the duty forces of the Baltic
fleet
.
According to the Fighterbomber TG channel, this was the first interception of a pair of Su-27Ps from the Guards Fighter Regiment named after A.I. Pokryshkin of F-35 fighters in the sky of the Baltic. In general, in June last year, our fighters flew several times to "intercept" Italian F-35s, having worked out everything they could on them. Moreover, flights were carried out both on the Su-27 and on the Su-35.
Then it became a routine, but they were the first
writes Fighterbomber.