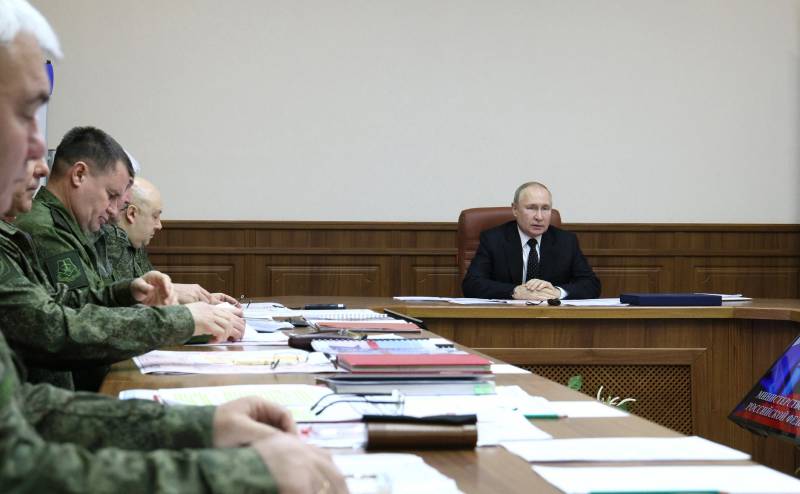 The Russian army is clearly preparing for an offensive, as evidenced by recent events, including a visit by Russian President Vladimir Putin to the joint headquarters of the military branches participating in the NVO, according to The New York Times.
The Russian president visited the joint headquarters, where he heard reports from the military leadership, and also held a meeting with the participation of Defense Minister Shoigu, Chief of the General Staff Gerasimov and Commander of the NMD Surovikin. According to the American publication, Putin intends to take the situation under personal control and take more part in planning military operations. In general, as the newspaper suggests, the Russian leadership is clearly planning an offensive in Ukraine.
In the fall, Vladimir Putin focused on resolving economic issues in the country. The meeting on Friday showed that the president has switched to foreign policy (...) This move may be another confirmation of the imminent Russian offensive in Ukraine
- writes the edition.
Now fuel was added to the fire by yesterday's visit to the special operation zone by the head of the military department, Sergei Shoigu, who visited the front lines and held a meeting with the commanders of the main operational areas. Ukrainian resources are already saying that all this is not without reason, Moscow is clearly up to something and an offensive will begin somewhere in the near future. Just where is not yet clear. And then there's the upcoming meeting between Putin and Lukashenko, where the presidents of the two countries can discuss a "new offensive" against Kyiv from Belarus, and the maneuvers of the Belarusian army with Russian troops near the borders with Ukraine.