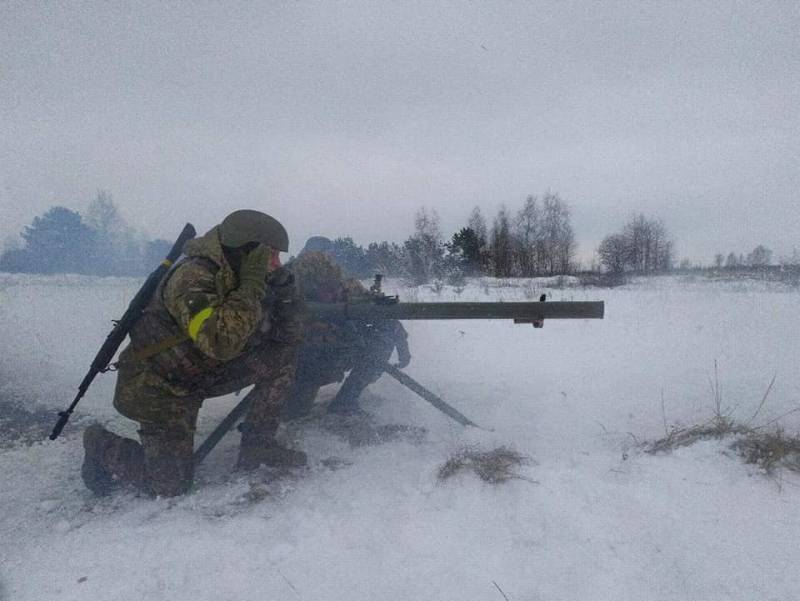 Despite the help of the West, led by the United States, Ukraine is losing in the conflict with Russia, suffering catastrophic losses in personnel. This is shown by recent events on the front lines, said former Virginia Senator Richard Black.
The Ukrainian army suffers colossal losses, and it has nothing to make up for them. As an example, Black, who by the way is a retired US Army colonel, cited the situation near Bakhmut (Artemovsk), where the Russian army is literally grinding the Ukrainian one. Information about the heavy losses of the Armed Forces of Ukraine is already known in Western countries, no matter how hard they try to hide it in Kyiv. Against this background, Russia is only building up its forces, introducing new units from among those mobilized into the conflict zone.
The ongoing battle for Bakhmut in Ukraine has gradually become a disaster for the Ukrainian army as Russia successfully proceeded to quadruple its armed forces by early next year.
- said the former senator.
According to Black, Bakhmut is a kind of litmus test showing the general condition of the Armed Forces of Ukraine and the Russian army. It turns out that the command of the Ukrainian grouping throws thousands of soldiers into the "cauldron of death" near Bakhmut, but cannot change the situation. The Pentagon also does not believe in the final victory of Ukraine in this conflict, they just talk about it cautiously for the time being. According to the same chairman of the US Joint Chiefs of Staff, Mark Milley, the Armed Forces of Ukraine are unlikely to move further and win any more significant victories.
Thousands of Ukrainian troops are thrown into the cauldron of death in Bakhmut, and it seems that they have no solution. Russia wins in Bakhmut, Ukraine loses in Bakhmut, and this is evidence that this is becoming a major strategic battle of the war
- the retired colonel noted, adding that the losses of the Armed Forces of Ukraine are "shocking", and there is nothing to make up for them.
Black also recalled the words of the head of the EC, Ursula von der Leyen, about the hundred thousandth loss of the Armed Forces of Ukraine. Although this statement was cut out at the request of Washington, and in Kyiv it was called "untrue", the real losses of the Ukrainian army could be even greater.