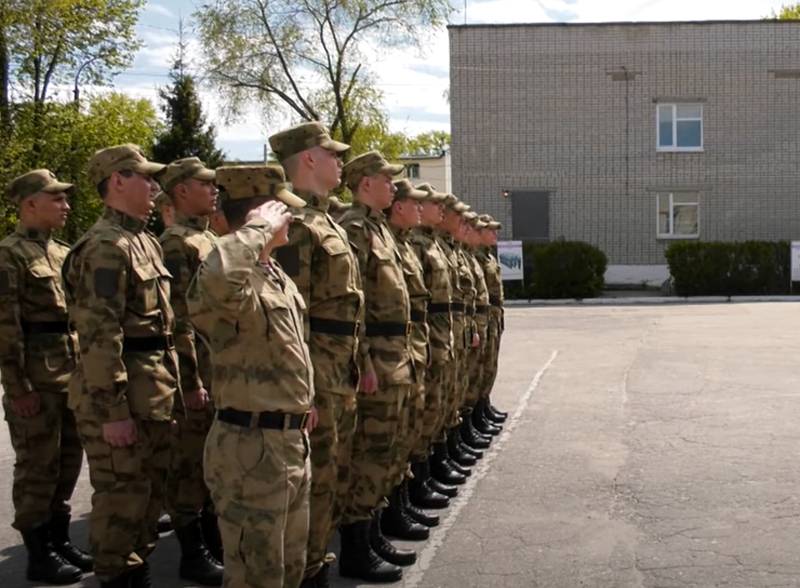 A fragment of a statement by the military commissar of the Moscow Region, Lieutenant Colonel Mikhail Fotin, appeared on the network, which concerns plans to increase the term of conscription service. This fragment of the speech of the commissioner for the cities of Dubna, Dmitrov and Taldom appeared in front of the camera in
TG-channel "Baza"
.
In the video, Lieutenant Colonel Fotin says that it is quite logical to return the two-year conscription service.
According to Fotin, the military leadership informed the military registration and enlistment offices that a phased return to the two-year conscription service will be carried out as early as 2023. If you believe his statement, then those who will be called up in the spring of 2023 will serve 1,5 years, and the "autumn workers" will serve two.
Lieutenant Colonel Fotin noted that he considers such a decision to be logical due to the fact that "our northern neighbors are joining NATO." This, apparently, is about considering applications for membership in this military bloc from Sweden and Finland. Finland, we recall, has a vast common border with Russia, several hundred kilometers long.
According to the military commissar near Moscow, it will be necessary to create new units, which will be staffed, among other things, by military personnel of "urgent" service.
When the video was recorded, there is no exact information yet:
There are currently no official comments from the Ministry of Defense regarding Lieutenant Colonel Fotin's statements. Statements are expected from the main defense department.