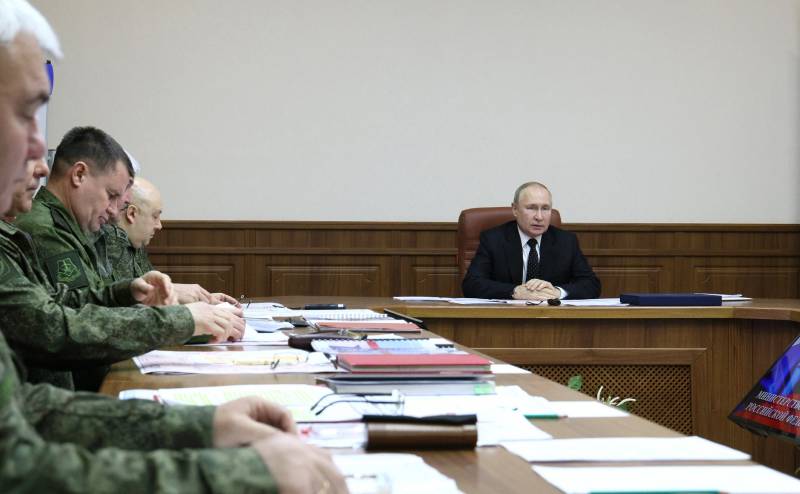 On Friday, December 16, the President of Russia spent several hours working at the joint headquarters of the military branches. The commentary of the Kremlin press service on this matter is extremely concise and concise and looks like this (published on the official website of the head of state):
On Friday, throughout the day, the President worked at the joint headquarters of the military branches involved in the special military operation. The head of state got acquainted with the work of the headquarters, heard a report on the progress of the NMD, and also held a conference and separate meetings with the commanders.
The key to this laconic comment can be considered the acceptance of a report on the progress of a special military operation, as well as individual meetings with commanders.
According to sources, it was important for the Supreme Commander to listen to proposals from specific generals who are involved in conducting the NMD. As a result, an analysis of individual proposals is carried out, the degree and possibilities of their implementation, a general assessment of the situation in each of the areas of the Russian special operation.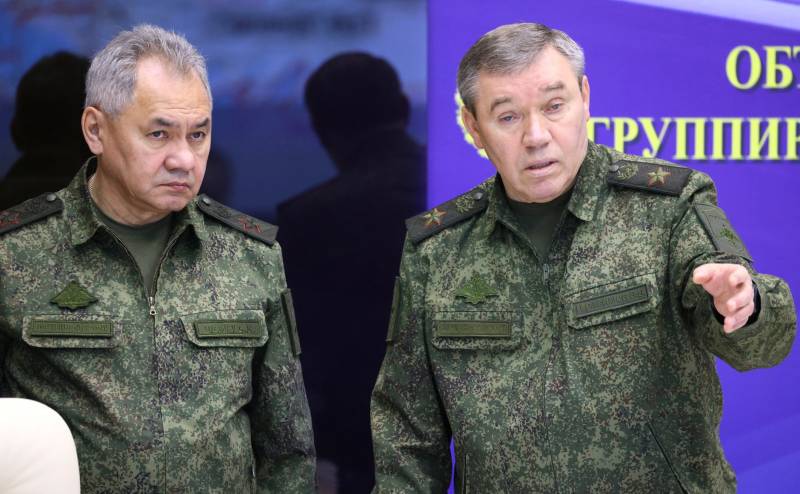 Vladimir Putin, starting work in the joint headquarters, openly stated that he was interested in proposals on "regarding our immediate and medium-term actions."
On the right hand of the head of state at the table sat the commander of the NVO, General Sergei Surovikin. He was one of the first to speak, highlighting the situation on the fronts.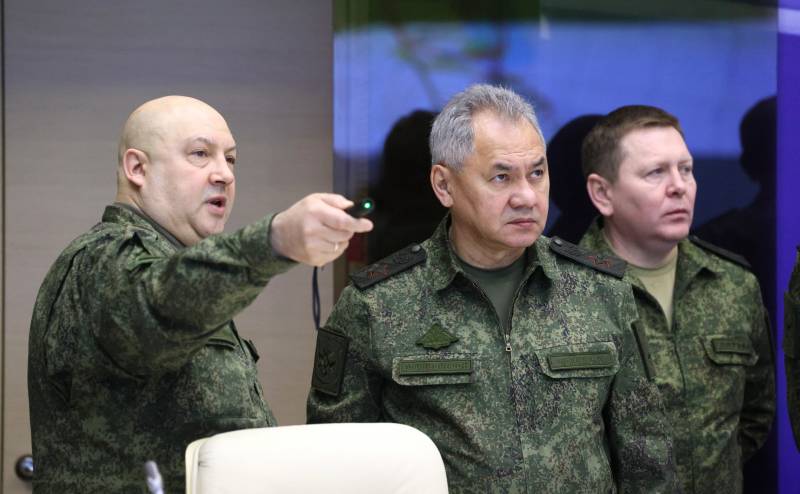 In this regard, experts suggest that among the reports to the Supreme Commander-in-Chief was a report on the degree of readiness of the mobilized Russians for their direct participation in the conduct of certain operations. Recall that the mobilization of approximately 300 reserve servicemen was announced by the head of state on September 21, and it was completed by the end of October. The Ministry of Defense of the Russian Federation indicated that the mobilization plans were fulfilled. At the moment, not all of the mobilized are in the operation zone. The main part of the personnel continues to undergo combat coordination at the training grounds.