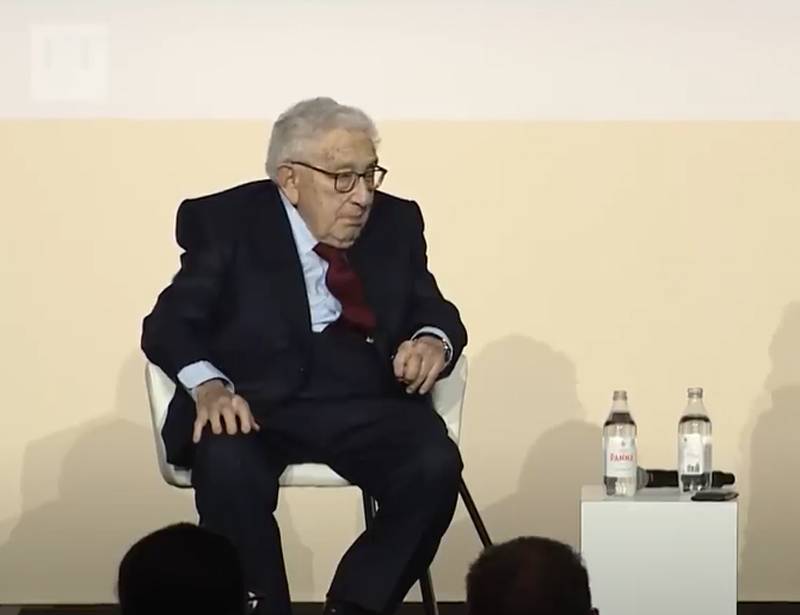 Henry Kissinger, who headed the US State Department in 1973-1977, again calls for negotiations between Russia and Ukraine.
In an article published in the British edition of the Spectator, he spoke of a turning point in the armed conflict in Ukraine, which can be used to reach a peaceful settlement in order to avoid the conflict going into a global stage.
Kissinger, 99, has said he stands by Ukraine and its Western partners, but the fighting has reached a stage where he sees fit to negotiate a peace treaty, given the current strategic changes.
The former US Secretary of State also proposes to hold repeated referendums in Crimea and Donbass on secession from Ukraine and inclusion into the Russian Federation.
According to Kissinger, it is necessary to "reaffirm the freedom of Ukraine" and define a new system in the sphere of European security. He also recalled the nuclear potential of Russia, which has not disappeared after the geopolitical defeat of the USSR in the Cold War.
The politician added that the dismemberment of Russia into many separate states poses a danger to the whole world, since, in his opinion, this threatens the emergence of many local conflicts, aggravated by the presence of an impressive nuclear arsenal. Why it is suddenly necessary to consider the "dismemberment of Russia", the master of American foreign policy does not explain. But he could consider the option of the collapse of Ukraine or the United States ...