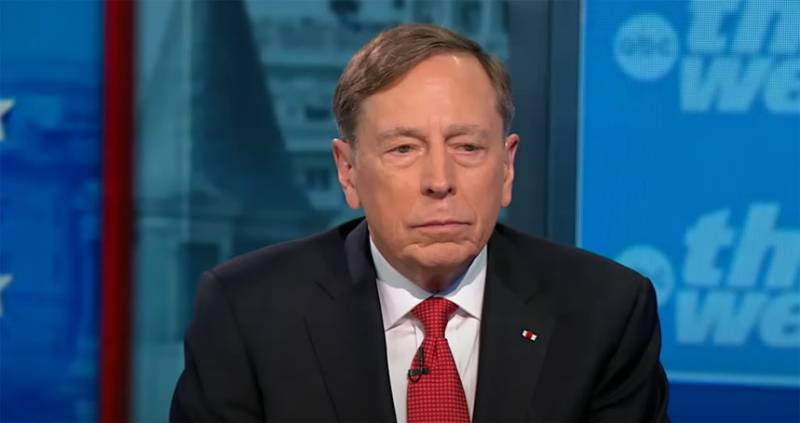 Former CIA director and retired US Army General David Petraeus made a statement in an interview with the US news channel Fox News that the continued support provided by Washington to Kyiv in its fight against Russia is a priority for the US authorities. Thus, according to him, the United States demonstrates its power and leadership to the whole world, which became especially important after the withdrawal of American troops from Afghanistan last summer.
The support of the United States for Ukraine is of particular importance, especially in the context of the withdrawal from Afghanistan, to show the whole world that the United States shows will and determination on the world stage, and therefore this remains a top priority for us. The situation in Ukraine is clearly not in favor of Putin and Russia
Petraeus is sure.
At the same time, the ex-head of the CIA noted that Kyiv managed to properly use all the allocated money, because as a result of this, the Ukrainian army became more equipped and modernized than the Russian one, far from having all the necessary mineral resources that Russia possesses.
The retired general also recalled that the Ukrainian authorities had already received unprecedented financial resources from the very beginning of the special operation - $ 32 billion, 19 of which fell on the supply of weapons, and the remaining 13 - as macro-financial assistance.
Among other priorities of US foreign policy, Petraeus named the strengthening of the American army, as well as finding ways to resolve the conflict with China.
Recall that earlier David Petraeus announced the possibility of starting a negotiation process between the West and Russia after the end of the Ukrainian conflict, noting that neither Putin nor Zelensky are ready for this yet. And this is despite the fact that the head of the Kyiv regime himself is pushing his country towards this, even issuing a decree prohibiting any negotiations as long as Vladimir Putin is the president of Russia.