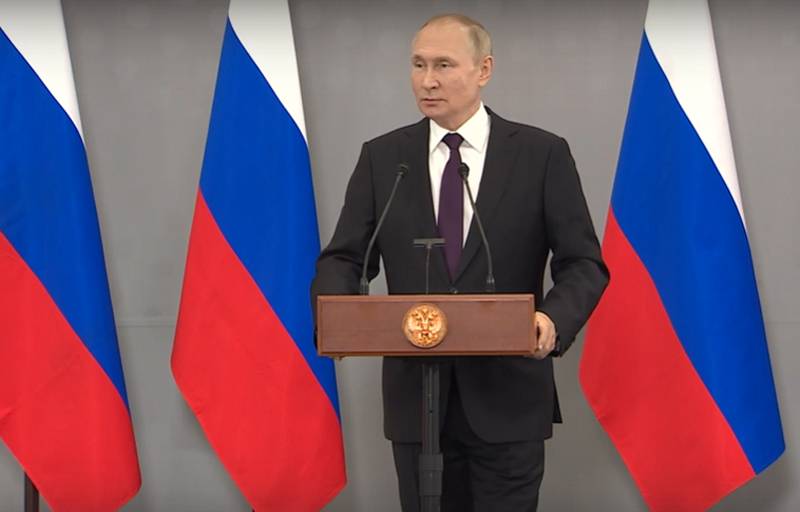 The sanctions with which the collective West has literally "fallen" on our country, apparently, so far have not lived up to the expectations of their initiators.
Thus, Russian President Vladimir Putin said that the calculation of our geopolitical opponents for the destruction of the Russian economy did not materialize, writes
TASS
.
According to the Russian leader, despite the economic war declared by the West, according to preliminary estimates, Russia's GDP will decrease by about 2,5% this year. Although the United States and its partners "prophesied" a drop by almost a quarter.
In addition, the president stressed that in the third quarter of this year, the poverty rate in our country decreased by 10,5%, and the minimum wage has increased by as much as 2022% since the beginning of 27,8.
At the same time, Vladimir Putin noted that the countless restrictions imposed by the United States and its partners against Russia, on the contrary, hit their economies. Thus, according to the Russian leader, the average inflation rate in the EU has already reached 10%, despite the fact that in some individual countries it has even exceeded the "inconceivable" 20%.
In turn, as the president stated, the prices for goods and food in Russia, since May, have not changed. At the same time, speaking about our monetary unit, Vladimir Putin noted that the ruble has now become one of the most stable currencies in the world.