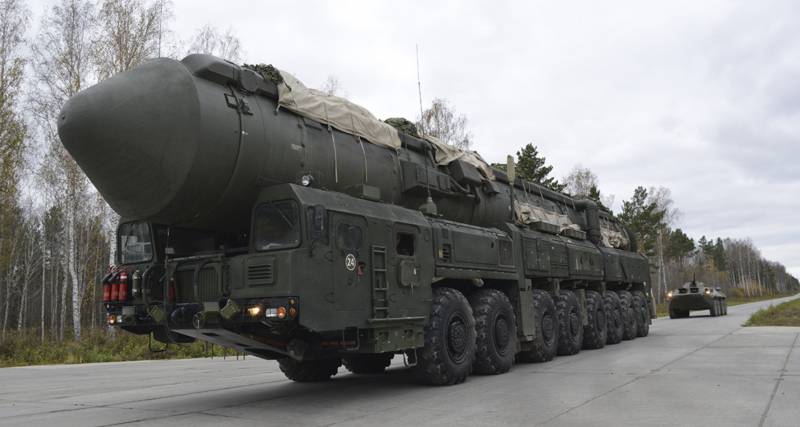 Today, December 17, servicemen of the Russian Strategic Missile Forces celebrate their professional holiday.
The Strategic Missile Forces are the main component of our "nuclear triad" and, in fact, the guarantee of our country's security. After all, it is no secret to anyone that the only factor that today does not allow the collective West to start a military campaign against Russia is our nuclear potential.
By the way, this is precisely why the strategic nuclear forces in our country are an instrument of deterrence, not an attack, as Russian President Vladimir Putin has repeatedly stated, emphasizing that there can be no winners in a nuclear war.
It is worth recalling that the only country in the world that used the atomic bomb against civilians is the United States. On August 9, 1945, American bombers attacked the Japanese cities of Hiroshima and Nagasaki, killing tens of thousands of people.
However, if at that time the United States had such an opportunity, today the option of a nuclear strike is practically excluded.
First, the US is not the only country with a nuclear capability. Importantly, we have parity with the Americans in this regard.
Secondly, modern nuclear warheads are not comparable in power to the same "Fat Man" that was dropped on Nagasaki. For comparison, the power of the aforementioned bomb was about 21 kilotons, while for the Minuteman III and PC-24 Yars this figure reaches 0,3-0,6 Mt.
Taking into account the fact that more than three hundred ICBMs are on combat duty only in the Strategic Missile Forces of each country, there really will be no winner after a hypothetical exchange of blows. At the same time, if you believe some scientists, then humanity, in principle, risks ceasing to exist in the event of a nuclear war.
It is worth noting that today the Strategic Missile Forces of the RF Armed Forces continue to develop.
In April, Russia tested the most powerful ICBM in the world, the RS-28 Sarmat, which could enter service as early as the end of the year. Reportedly, the unique characteristics of the missile make it possible to bypass all currently existing missile defense systems.
In addition, the re-equipment of the Strategic Missile Forces continues from outdated, but still quite reliable Topols to Yars. Another missile of this type was recently loaded into a silo launcher at the Kozelsky missile formation.
The Strategic Missile Forces of the RF Armed Forces are on continuous combat duty and are ready at any moment to carry out the order of the Commander-in-Chief. That is why Russian citizens today can not be afraid of a treacherous attack by NATO, which has crept up almost close to our borders.