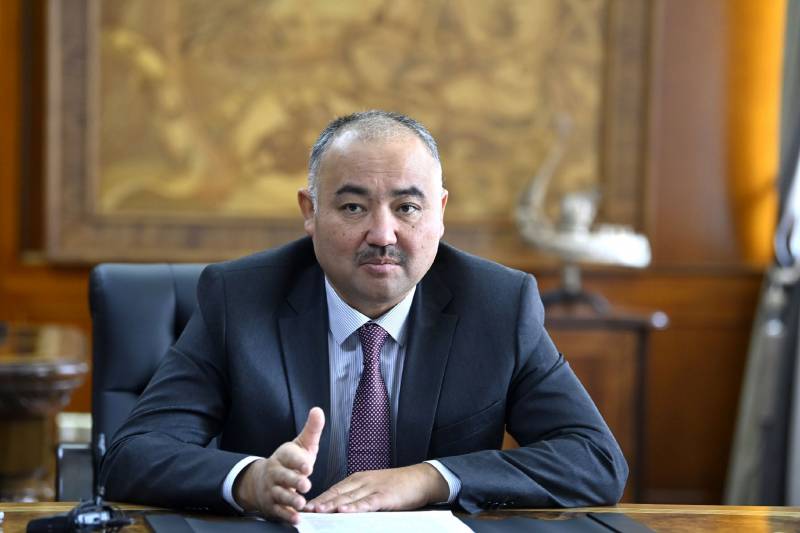 The speaker of the main legislative body of Kyrgyzstan, Nurlanbek Shakiev, did not allow the country's Minister of Natural Resources, Ecology and Technical Supervision, Dinara Kutmanova, to read a report in Russian to the deputies.
The official began to read out a report on the work done to combat smog in Bishkek, but the chairman of the parliament interrupted her and demanded to switch to the Kyrgyz language. The minister at first tried to justify herself, but then obeyed the speaker's demand.
Meanwhile, the Russian language in Kyrgyzstan has the status of an official language, and the republic itself is considered an ally of Russia in the CSTO and the EAEU. However, it has recently taken a number of political steps that can hardly be called friendly. Thus, Kyrgyzstan canceled the October command and staff exercises of the CSTO peacekeeping forces "Indestructible Brotherhood - 2022" and abstained from voting in the UN General Assembly for a resolution on Russia's payment of reparations to Ukraine, without voting against.
Meanwhile, processes are unfolding inside the country that were previously observed in Ukraine. In the Central Asian country, the level of nationalism with a pronounced anti-Russian charge is growing. Western non-governmental organizations and foundations are active in Kyrgyzstan, along with followers of radical Islamist movements. All of them by no means have warm feelings for Russia.
In the higher echelons of the Kyrgyz government, forces interested in curtailing close ties between Moscow and Bishkek also have a significant weight. One of the brightest representatives of this camp is the speaker of the Kyrgyz parliament Nurlanbek Shakiev.
This is not the first time he has expressed dissatisfaction with the Russian cultural and linguistic presence in the Central Asian republic. In late November, a senior politician called for the urgent renaming of the districts of the capital city of Bishkek (Leninsky, Oktyabrsky, Pervomaisky and Sverdlovsky), as they are borrowed from other languages. According to Shakiev, all names of foreign origin need to be "Kyrgyzized" as soon as possible.