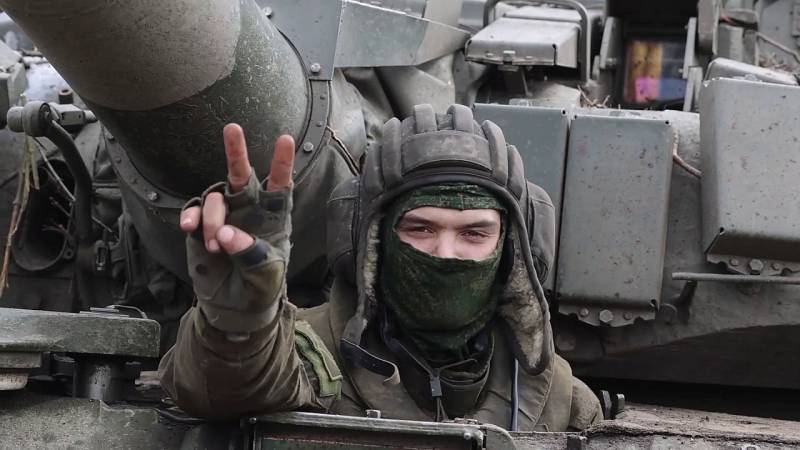 The commander of the Vostok brigade, Alexander Khodakovsky, posted a short post on his Telegram channel in which he urges fellow citizens, as he put it, to leave the comfort zone in which most Russians have become accustomed to living lately. This is a certain psychological trait within us that "we are afraid to cross."
This fear, Khodakovsky believes, is due to the fact that an ordinary person is afraid to bring the situation to such a level from which there will be no way back to the familiar and calm world. Although now the situation more and more clearly requires us to abandon the usual and convenient dualism, the brigade commander is sure.
Ordinary people are used to the fact that everything terrible and dangerous, even concerning our country, happens mainly somewhere far away and does not personally affect them. This does not prevent one from hypothetically participating in such events in fantasies, thereby creating an internal complicity in them. Continuing to stay in the usual comfort zone, "plunge yourself into the abyss of trials."
We knew that there were Arctic researchers somewhere, that somewhere in Syria our VKS were smashing bad guys - this added color and fullness of life to us
Khodakovsky says.
But now the situation has changed dramatically, the brigade commander is sure. Most people are aware of these changes and that what is happening in the country in connection with the special operation now affects everyone and everyone in a real, real way.
We are aware of this, but we are still fighting, because any decision of such significance as order 227 is a subsequent chain detonation at all levels and in all areas: to the end, without return, without options. And it's scary
Khodakovsky concludes.
On July 28, 1942, the Order of the People's Commissar of Defense of the USSR No. 227 was signed, which was included in
history
as an order "Not a step back!". To use Khodakovsky's emotional definitions, this order was then a "sobering slap in the face" that brought the Red Army out of the knockdown it received after the failures of the summer of 1942. The defenders of Stalingrad and the Caucasus, who fought for every centimeter of their native land, turned the course of the war 180 degrees, starting a long and difficult journey to the west, ending in Berlin.
It should be noted that the famous Order No. 227 signed by I.V. Stalin, publicly read to all personnel, was entitled: "On measures to strengthen discipline and order in the Red Army and prohibit unauthorized withdrawal from combat positions." It became one of the documents aimed at improving military discipline. At the same time, penal units began to be formed in the Red Army from those guilty of violating discipline due to cowardice or instability; barrage detachments appeared in the armies.
One realization of the need to get out of the personal "comfort zone" in a difficult struggle will not achieve victory.