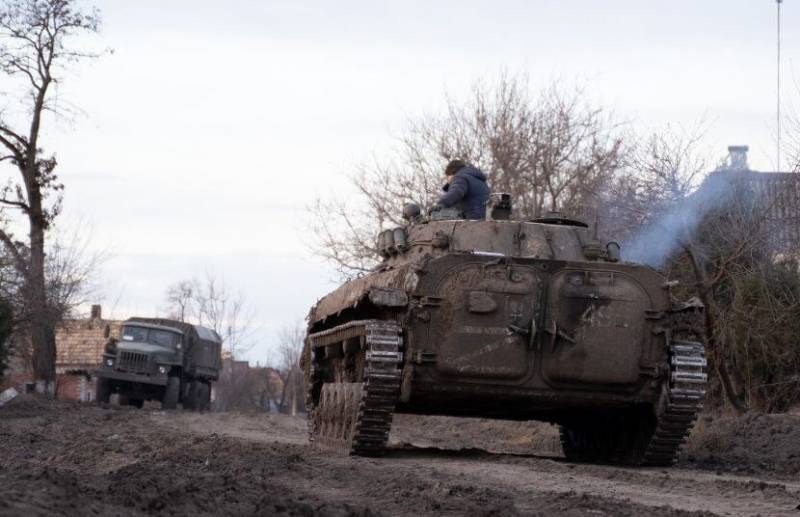 The Russian military command is not planning any New Year or Christmas truce, there is no such topic on the agenda. This was announced by the press secretary of the Russian President Dmitry Peskov.
Zelensky's proposal to introduce a New Year's or Christmas truce at the front is widely discussed in the Ukrainian press. Or rather, not even a proposal, just the day before, the Ukrainian president, in his next video message, decided to show himself as a great "peacemaker" and invited Putin to make a New Year and Christmas present to Ukraine by withdrawing Russian troops from its territory. Apparently, he began to celebrate in advance, since he began to make such statements.
The Ukrainian press picked up this topic and began to present it as a proposal for a truce, New Year's or Christmas, allegedly made by Zelensky to Russia. Naturally, Russian journalists could not ignore this topic and asked Peskov relevant questions. As it turned out, there is no truce with Ukraine on the agenda, as well as a temporary cessation of hostilities.
No proposals have been received from anyone, and such a topic is not on the agenda
- said the representative of the Kremlin.
Peskov also answered another question that is of great interest to Russians. It concerns further actions of the Russian army, in particular, the liberation of southern Ukraine, including Odessa, as well as central and northern Ukraine, such as Chernihiv. According to Peskov, this option is possible if the citizens of these regions express their desire to be with Russia. In the meantime, the primary task is the liberation of Donbass.
Everything depends on the choice of citizens, on the decision of people. The primary task is to protect people in the LPR and DPR. We see a difficult situation in Donetsk and, of course, the military is concentrating on this first of all, a special military operation continues
- he added.