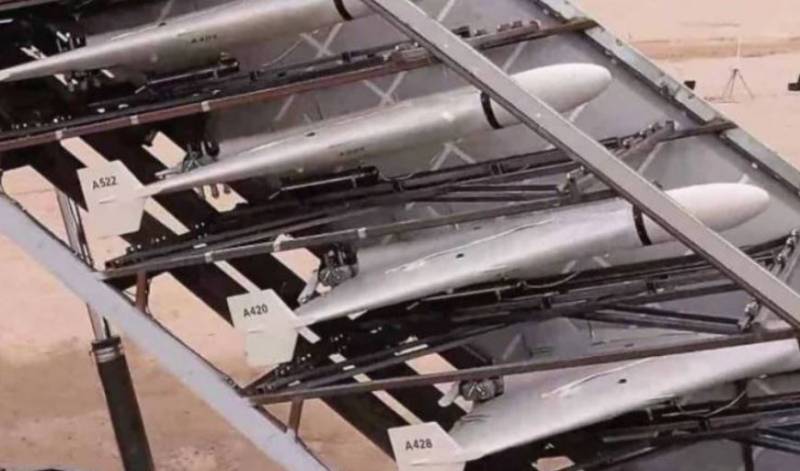 The next morning in Ukraine began not with a cup of coffee, but with the sound of Russian kamikaze drones "Geran-2" flying in the still night sky. An air alert has been declared throughout Ukraine.
Russian troops struck with the help of kamikaze drones, the sounds of a working "Iranian Express" can be heard in the sky, as Russian Geran-2 drones are called in Ukraine for the specific sound of the engine. According to Ukrainian Internet resources, drones were seen in the sky over Kyiv, in the area of ​​​​Vinnitsa and Zhytomyr. It is assumed that the targets for them were energy infrastructure facilities.
Meanwhile, Ukrainian air defense again failed to cope with Russian drones, explosions are heard in Kyiv in the left-bank part of the city. According to eyewitnesses, the drone reached its target, but what exactly was hit is still unknown. The Kyiv authorities are silent, it is forbidden to post information about the defeat on the Internet under the threat of criminal punishment.
Right now, information is coming in that Russian drones have been spotted in the area of ​​​​the Darnytska CHP in Kyiv, as well as the Ladyzhynska CHP in the Vinnitsa region. According to the mayor of Kyiv Vitaliy Klitschko, there are arrivals on the right bank of the Dnieper in the Shevchenkovsky district of Kyiv. However, Klitschko did not say which object was struck, nor did he comment on other explosions. Judging by the messages that have appeared, far from one drone has worked in Kyiv. Moreover, it is confirmed that the strikes are delivered by drones, not missiles.
More detailed information on the hit targets will appear later, on the same Ukrainian websites, and the General Staff of the Armed Forces of Ukraine will bring the number of Russian drones involved in the strike by publishing another message about "dozens" of downed Ukrainian air defense drones.