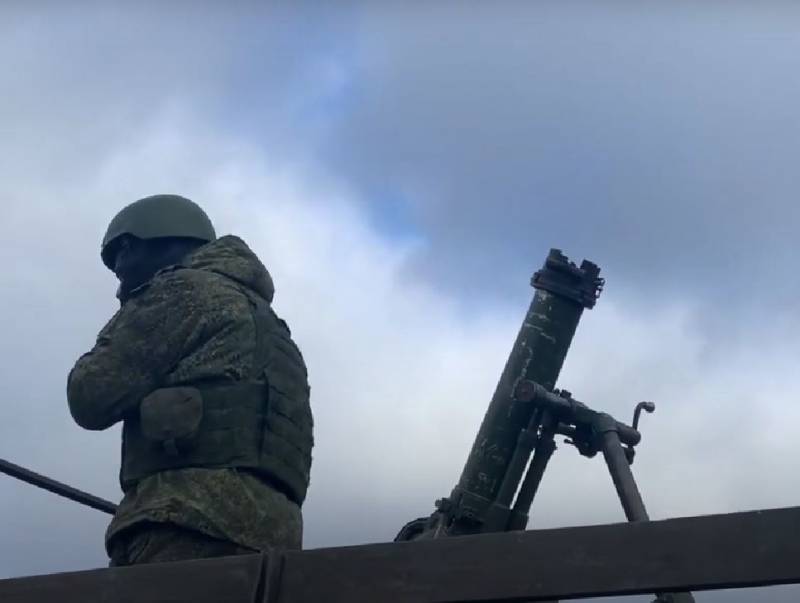 The Russian army continues its offensive in the area of ​​Artemovsk (Bakhmut). Also, fighting continues in the Svatovo-Kremennaya area and in the Krasnolimansky direction. This is reported by members of the Institute for the Study of War (ISW) USA.
According to analysts, even weather conditions do not become a serious obstacle to the offensive activity of Russian troops. According to the Americans, military equipment and personnel were transferred from the Kherson direction to the Kupyansky direction. Experts also report movement to the west side of the columns
tanks
in the Lugansk People's Republic. Among them are the new T-90 tanks.
The active offensive actions of the Russian troops in the Artemovsk region were previously recognized by representatives of the Ukrainian authorities. In addition, activity was recorded in the Ugledar direction.
But the main nuance of the fighting in recent weeks, which American military analysts are paying attention to, has been a change in the tactics of Russian troops. According to the Institute for the Study of War, the Russian army is increasingly refusing to operate in battalion tactical groups (BTGs). Instead, she prefers to operate in smaller assault groups, carrying out offensive operations with their help.
In principle, this assessment was made even before the ISW attempted analytics. Repeatedly in the press, attention was focused on the fact that Russian troops moved from the BTG to the RTG, and even operate in even smaller groups.
Obviously, from a military point of view, such a change in tactics makes some sense. Previously, the Ukrainian army operated mainly in smaller tactical groups - it formed company-tactical groups and even smaller detachments. Such tactics increase the mobility of troops, and also reduce the consequences of rocket and artillery strikes from the enemy. However, such tactics do not allow talking about the capture of large-scale territories in a short time (with active opposition from the enemy).