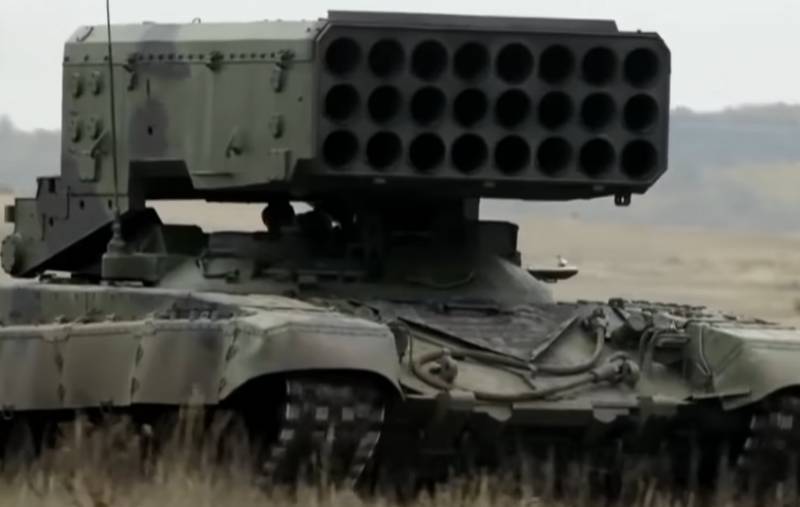 Russian troops continue to advance in the Soledarsko-Artemovsk direction. Having taken the positions and heights of the enemy to the south and south-west of Artemovsk (Bakhmut), the RF Armed Forces are working to destroy enemy manpower on the outskirts of the city, and are also taking measures to prevent the transfer of large forces of the Armed Forces of Ukraine to Artemovsk from Konstantinovka.
Retreating from the Kurdyumovka area to Klescheevka and Experienced, the Ukrainian units, thinned in numerical terms, tried to regroup on the outskirts of Artyomovsk in order to subsequently launch a counterattack. But at the time of such a regrouping of the militants, Russian heavy flamethrower systems worked out.
The use of TOS-1A "Solntsepyok" led to the destruction of several platoons of Ukrainian infantry, who tried to hide in the private sector, moving into the industrial zone.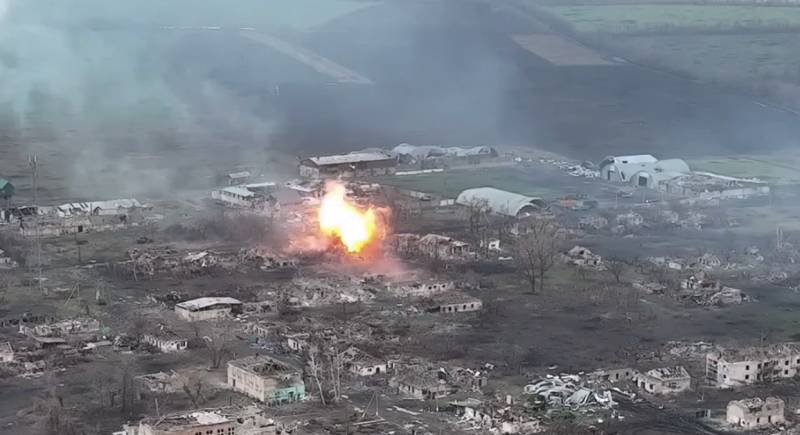 The situation for the enemy is as follows:
operate in small groups that are impossible to counterattack, or try to form larger units, but at the same time risk being under fire from such systems that leave little chance of survival within a radius of hundreds of meters. The Armed Forces of Ukraine tried to do the second, for which in the end they paid the price.
Now the command of the Armed Forces of Ukraine is trying to rely on the transfer of reinforcements to Artyomovsk in small detachments in order to carry out their unification already "in place". In this regard, we can say that for the calculations of the "Suns" in the near future there may be additional work - to eliminate manpower in the identified places of its concentration, waiting for an attempt at this very concentration.