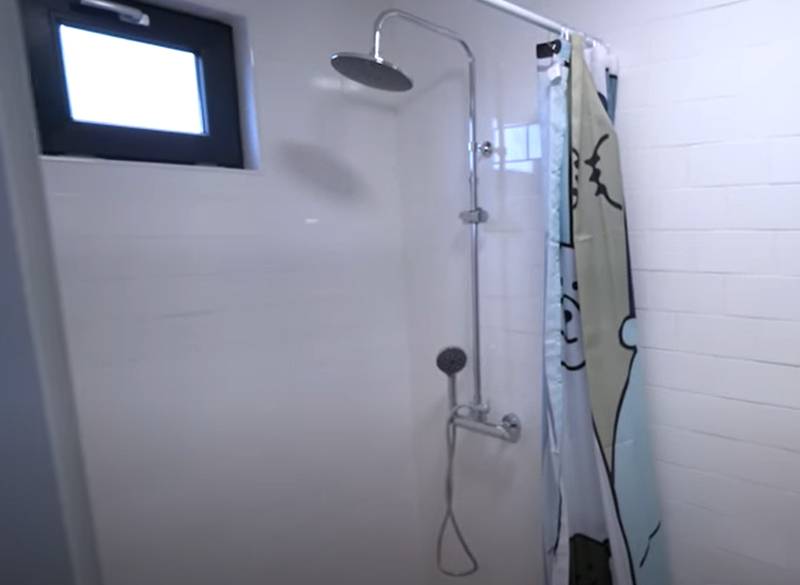 The authorities of the German city plan to settle Ukrainian refugees in special mobile containers with amenities.
As specified in the Telegram channel of the Bild newspaper, 20 refugees from Ukraine are registered in Hamburg in need of housing. But shelters and dormitories are overcrowded, so the city administration decided to use mobile containers. Unofficially, there are at least 1,5 times more refugees in the city.
The dimensions of such a dwelling are more than modest - 6 meters long and 2,5 meters wide.
However, social senator Melanie Leonhard of Hamburg says that despite their small size, these blocks have kitchens and bathrooms and are connected to water and gas supplies. According to the official's estimates, from 4 to 6 people can live in one such container. After deducting the area of ​​​​furniture and "amenities", it turns out even less than 2 square meters per person in the case of settling 6 people.
It is unlikely that people arriving from Ukraine will be pleased with such a "European perspective". Earlier, a lot of scandals surfaced on the Web related to the dissatisfaction of Ukrainians with the conditions of accommodation in European countries. In Bulgaria and Italy, they refused to move from hotels to special camps, and in Britain, the people who sheltered the Ukrainians began to expel them because of arrogance and inaccuracy.
But the main burden of receiving migrants from Ukraine fell on neighboring Poland, where at least 2,5 million people settled after the start of the special operation. Despite the prevailing support of the Kyiv regime in the confrontation with Russia in Polish society, the Poles have accumulated considerable irritation with the behavior of Ukrainian refugees and Warsaw's policy of supporting them. The country even held a rally against the "Ukrainization of Poland." Poles are increasingly complaining about the transformation of citizens of a neighboring state into a privileged layer of society.