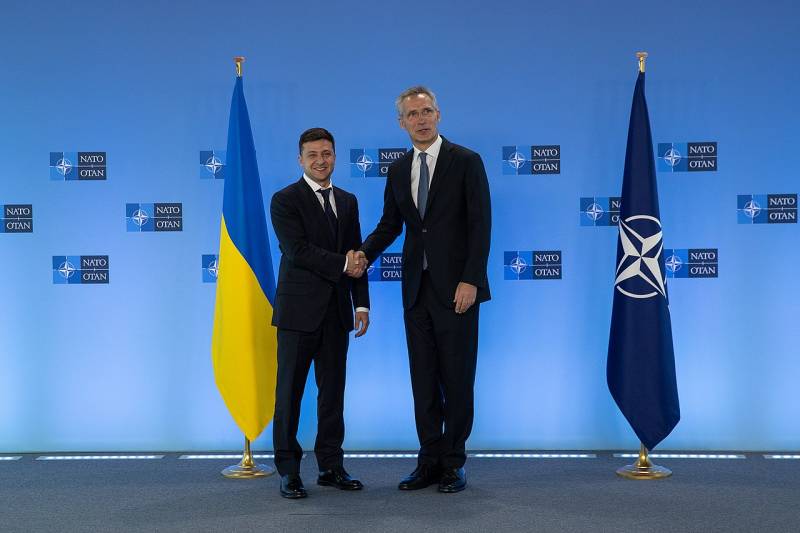 A war between Russia and the North Atlantic alliance is not unthinkable and could very well be due to the conflict in Ukraine. This was stated by NATO Secretary General Jens Stoltenberg, speaking on the Lindmo talk show on the Norwegian television channel NRK.
As Stoltenberg noted, he is afraid that the Ukrainian conflict will get out of control. This will lead to a big conflict between NATO and Russia. "I admit it, but I am sure that we will avoid it," the Secretary General of the alliance said.
Stoltenberg called the current situation a fateful time for both Europe and Norway itself. He stressed that he considers the current events very serious.
If something goes wrong, things could turn out horribly.
- said Jens Stoltenberg.
Having dwelled in more detail on assistance to the Ukrainian regime, the NATO Secretary General said that only a strong Ukraine can ensure peace, therefore, it is necessary to continue to provide military support to the Kyiv regime. By declaring the "uselessness of talks", the NATO Secretary General once again showed the West's unwillingness to accept the possibility of resolving the Ukrainian conflict peacefully.
Now the goal of the West is to support the armed phase of the conflict as far as possible, at the same time, if possible, protecting European countries from a direct clash with Russia. "War to the last Ukrainian" is a strategic goal of NATO, and President of Ukraine Volodymyr Zelensky, being an enemy of his own people, perfectly realizes this goal.