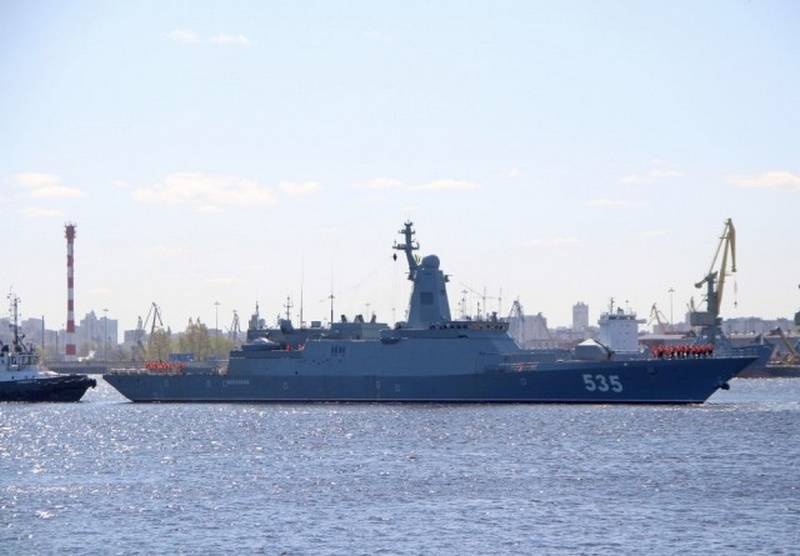 It was decided to extend the series of project 20380 corvettes with the construction of another ship, the hull of which will be laid at the Severnaya Verf shipbuilding enterprise, where corvettes for the Black Sea and Baltic fleets were being built. This was told by a source in the military department.
Built at Severnaya Verf for the Black Sea
fleet
corvette "Mercury" (laid down as "Zealous") of project 20380 was supposed to be the last ship of the series, in the future it was planned to lay down ships of other promising projects. However, something went wrong with the new projects, so that the production facilities would not be idle, it was decided to lay down another corvette of project 20380.
The series has proven itself, the ships are very successful. (...) Well-armed ships mastered in production. Previously, it was assumed that after this series modular corvettes of project 20386 would be built, but they have not yet gone: they have a lot of new systems that are still at the development stage
- lead
"News"
words of the military historian Dmitry Boltenkov.
The new corvette will be built according to a modified project with the installation of a new Zaslon multifunctional radar system.
Project 20380 corvettes have a standard displacement of 1800 tons, a total displacement of 2220 tons. The length is 104,5 meters, the width is 13 meters, the maximum draft is 7,95 meters. Maximum travel speed 27 knots. Cruising range up to 4000 miles. The main armament is Uran 2X4 anti-ship missiles, from the eighth ship - Caliber or Onyx. Also in service are the Redut air defense system, the Paket-NK anti-submarine complex, the A-100 190 mm gun mount, two 14,5 mm machine gun mounts and two DP-64 anti-sabotage grenade launchers. There is a hangar for the Ka-27 helicopter.