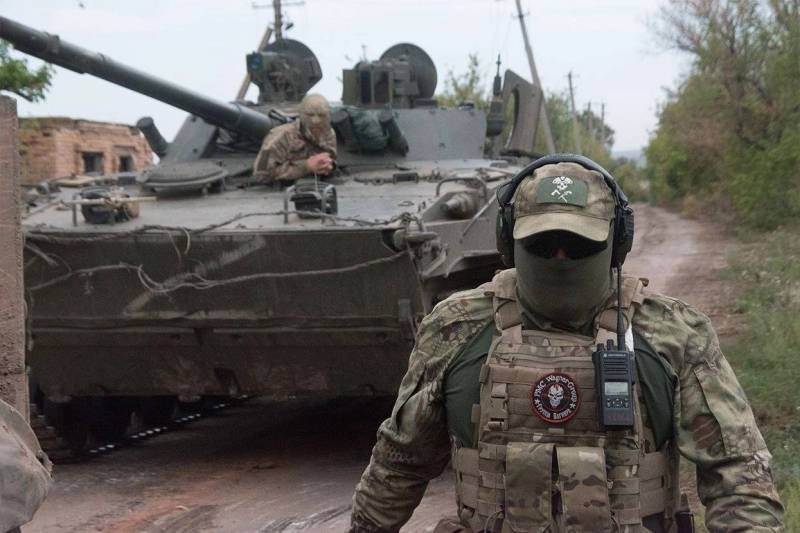 The situation in Artemovsk (Bakhmut) for the Armed Forces of Ukraine is developing very difficult, this has already been recognized in Kyiv. The heavy losses of the Ukrainian army led to the fact that talk began about the possible surrender of the city. But this is only talk so far, the fighting continues.
According to reports, the command of the Ukrainian group was forced to plug holes in the defense in the Artyomovsk direction with the help of mercenaries, since the units of the Armed Forces of Ukraine are not at all motivated to fight against the assault groups of "musicians" from the Wagner PMC. Replacing the airmen with foreign mercenaries for some time paid off, although our advance could not be completely stopped, but it turned out to slow down for sure. And then a long-awaited event happened - the mercenaries also refused to fight in this area due to high losses.
According to our intelligence, "fresh" mercenary units refuse to go to the Artemovskoye direction, explaining this by the "difficult situation" in this area.
Due to the very difficult situation for the armed formations of Ukraine in the area of ​​​​the settlement of Artemovsk, foreign mercenaries who had previously signed a contract began to refuse to go to this area under various pretexts
- Andrey Marochko, an officer of the NM LPR, wrote in his TG channel.
In order to deliver reinforcements to Artemovsk, the command of the Armed Forces of Ukraine even went to the deceit, sending a unit of foreigners there under the pretext that they were going to Dnepropetrovsk. However, instead they were brought to Chasov Yar.
According to the Wagner PMC, the daily losses of the Armed Forces of Ukraine in this direction range from 500 to 800 people killed and wounded. In the Armed Forces of Ukraine, military operations in the Artemovsk region and in the city itself are called the "Bakhmut meat grinder".