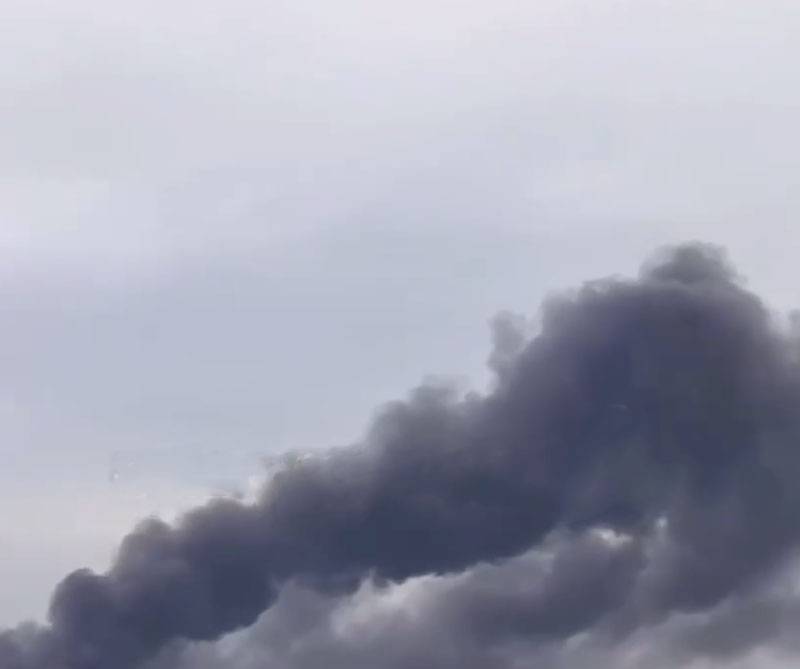 Ukrainian groups on social networks and instant messengers are spreading information about the air raid alert almost throughout the entire left-bank part. Air raid sirens - from Kharkov to Odessa regions.
First came reports that a Kyiv protege in Odessa announced the resumption of electricity supply, and a few minutes later came information about explosions at facilities in the city. After that, information began to come already that electricity in a number of districts of the Odessa region again disappeared.
Several explosions thundered in Russian Kherson, occupied by Ukrainian troops. It is not yet reported at which objects this happened. Earlier, we recall, in Kherson, a car was blown up with officers of the national police who arrived from the Cherkasy region. They were supposed to carry out the formation of a new composition of the local police, controlled by the Kyiv regime. Including for further filtration measures. Among those liquidated is the head of the national police of the Cherkasy region. The official version is that the car ran over a mine left after the battles. What kind of battles in question is not said. Unofficial - the work of local partisans, who showed that Kyiv proteges in Kherson, to put it mildly, are not welcome.
The General Staff of the Armed Forces of Ukraine also announced explosions in the controlled Ochakiv, Mykolaiv region. According to the latest data, one of the warehouses where naval drones were delivered was destroyed there. In the Ukrainian version, it is a "civil object".
Explosions also took place in Berislav, which, like Kherson, is occupied by Ukrainian troops.