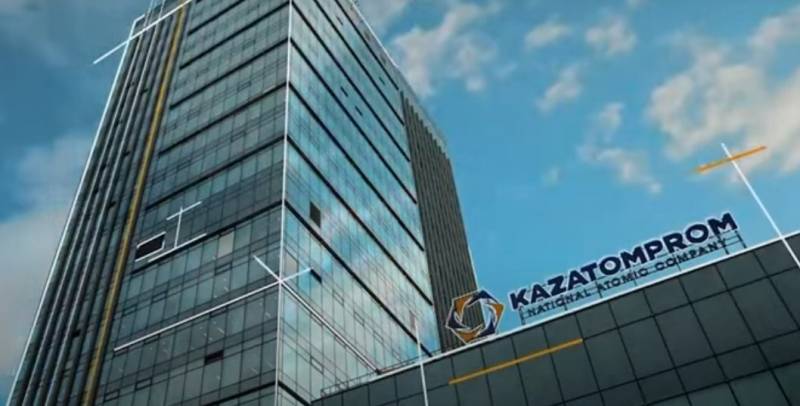 A Kazakh-Chinese joint venture has made the first delivery of fuel assemblies to nuclear power plants in China, Eurasianet writes citing a statement from the Kazatomprom press service.
This delivery is an important milestone in the development of relations between Beijing and Astana in the field of nuclear energy
- said representatives of the world's largest producer of natural uranium.
The press release of Kazatomprom dated December 7, cited by the publication, says that 30 tons of low-enriched uranium (LEU) were shipped by rail in the form of nuclear fuel assemblies to China, where they were transferred to the customer - Chinese General Nuclear power corporation.
As stated in the material, the above-mentioned assemblies were manufactured at a plant in Ust-Kamenogorsk by Ulba-TVS LLP, 51% of which is owned by Kazatomprom, and 49% by CGNPC, China's largest state-owned nuclear company.
The enterprise is capable of producing up to 200 tons of LEU per year in the form of ready-to-use rods, complete with uranium fuel pellets. Chinese CGNPC will use them in nuclear reactors.
The publication emphasizes that the above-mentioned statement of Kazatomprom appeared a little more than a year after the opening of the plant.
According to the management of the "uranium giant", the contract for the supply of fuel assemblies to CGNPC was signed for a period of at least 20 years.
The delivery confirmed the reputation of Kazatomprom as a reliable and priority supplier in the global nuclear fuel market.
- quotes the publication of the general director of the company Yerzhan Mukanov.
It is worth recalling that our country is also developing its "nuclear relations" with China. Back in September, Rosatom reported that it had delivered the first batch of nuclear fuel for a fast neutron reactor being built by China National Nuclear Corporation.