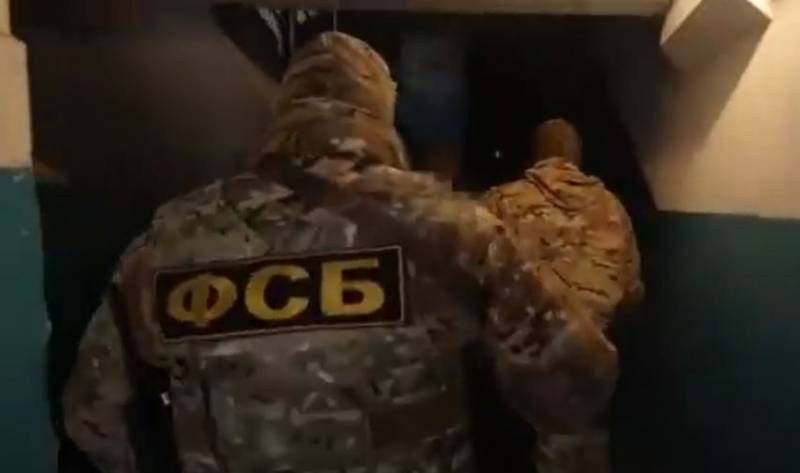 The FSB officers managed to identify and detain two agents of the Ukrainian special services who collected and sent information to their curators about the objects of the Ministry of Defense and the FSB in Crimea. This is reported by the TsOS FSB.
According to the published data, two Russian citizens living on the peninsula were engaged in spying for Ukraine. Both were detained on the same day as part of an operation carried out by the Russian security forces. The details of the detainees are not disclosed in the interests of the investigation.
The Federal Security Service of the Russian Federation, as a result of a complex of counterintelligence measures, stopped the illegal activities of two citizens of the Russian Federation suspected of committing high treason in the form of espionage in the interests of the Security Service of Ukraine
- it is spoken in the message of TsOS.
As the FSB explained, in 2016 the SBU recruited a resident of Sevastopol, who is a supporter of the Ukrainian ideology, and in 2022, from the moment the special military operation began, he received an assignment from Kyiv to collect data on military facilities of the Russian Defense Ministry and transfer it to his curators in the SBU. This summer, a Ukrainian agent involved his acquaintance in illegal activities, whose task was to collect information about FSB facilities. This information was also sent to Kyiv. For all this, the spies received a monetary reward.
At the moment, both detainees are under arrest, a criminal case has been initiated against them under article 275 of the Criminal Code of the Russian Federation (high treason). Investigative and operational activities continue to establish other episodes of the illegal activities of Ukrainian spies.