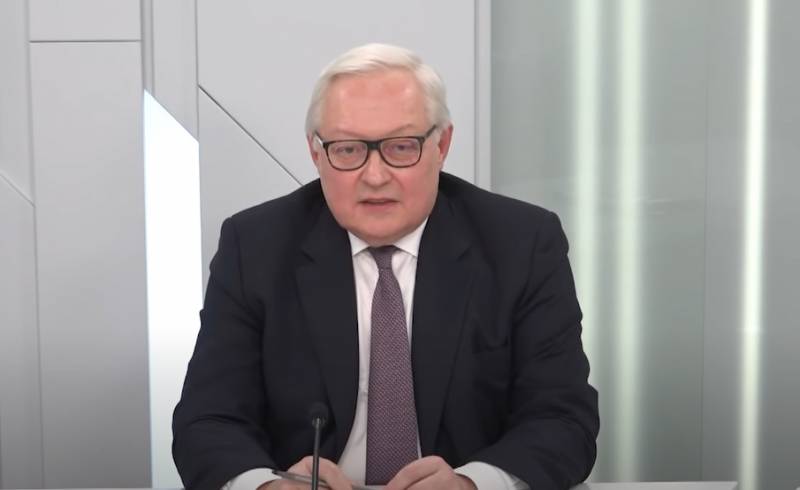 According to Russian Deputy Foreign Minister Sergei Ryabkov, Russia and the United States have not put an end to the negotiation process that took place between them earlier. We are talking about the talks between the two countries on strategic stability and on strategic offensive arms.
Ryabov noted that these important negotiations are simply suspended for the time being, not terminated.
They are just paused, they are not stopped
Ryabkov said in an interview with the newspaper
"News"
.
The work of the bilateral consultative commission on the Offensive Arms Reduction Treaty (START) has been postponed, and new dates for the commission's meeting will be proposed, the Russian Deputy Foreign Minister added.
According to Ryabkov, against the background of the increasing involvement of the United States in the events in Ukraine, it was decided that at the moment it would be inappropriate to gather in this format. He noted that the decision to postpone the meeting of the commission was difficult.
Another reason that prompted the postponement of the START talks was the lack of complete agreement on the issues to be discussed, a spokesman for the Russian Foreign Ministry said.
Ryabkov also touched upon the issue of unilateral concessions in negotiations with the United States on strategic stability. He stressed that Moscow is not going to make such concessions and will conduct a dialogue on an equal footing. The diplomat noted that no one is going to run after Washington with an outstretched hand and beg for any favors.