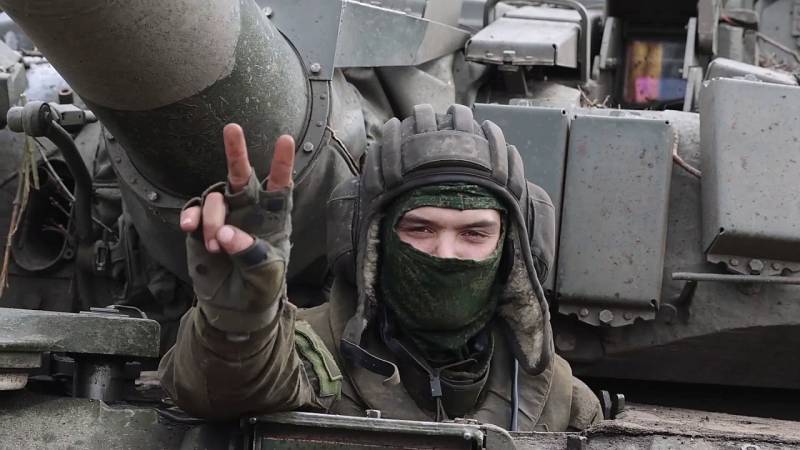 Military commissar Alexander Sladkov, in his telegram channel, talks about what else needs to be done by the Russian society and authorities in order to finally win on the fronts of the NVO and in the global confrontation with the West. Russia has a huge amount of reserves for this, some of them are intangible, but without mobilization and adjustments in this direction, the final victory will be at least difficult to achieve.
Sladkov recalls how quickly our country, leadership and society, after the start of the special operation, managed to rebuild the economy, industry, rally the patriotic forces of the vast majority of the population in order to resist not just the Ukrainian army, but the entire collective West, coupled with the NATO military machine.
I am amazed by the strength that lies in our country, in its strategic characteristics
- writes the military commander.
Sladkov cites the opinion of the brigade commander Alexander Khodakovsky, who draws attention to the fact that without making additional efforts, Russia can already now "produce hundreds
tanks
per year, can produce planes and helicopters, "Caliber" and "Iskander". Our country was able in a short time to form and turn an unorganized mass of mobilized recruits into an army.
What will happen, Khodakovsky asks, if even more efforts are made? Remove all obstacles and "pads" in the public procurement system, and send the released money to priority sectors of the economy, invest in production as much as possible. Russia has all these reserves, and it is able to use them as efficiently as possible.
Unlike Ukraine, continues Khodakovsky, whose leadership is only capable of "playing beautifully for the public, begging for military assistance that enslaves it."
But even this is not enough, Sladkov continues to develop the idea. To use the unlimited power of our state, it is necessary to make decisions that are not in the sphere of economy, industry and politics. The point is that in the country, at all levels of government, especially in the army, it is necessary not only to eradicate, but to prohibit at the legislative level any form of lies and deceit. In today's circumstances, this is not only and not so much a matter of morality.
The military commissar is sure that lying should be formally recognized as the gravest crime, and criminal punishment should be introduced for some of its variants:
Lies and the army, lies and war, lies and the state - this must be given a legal definition. Otherwise, we will not persuade, we will not teach. Term of 10 years or more.
Only in this way, the military commander is sure, will our country be able to "jump out of big and dangerous problems, like a cork from a bottle." True, Sladkov does not write anything about the criteria for classifying untruth as a criminal offense, and most importantly, the legal mechanism for implementing this undoubtedly correct and noble idea.