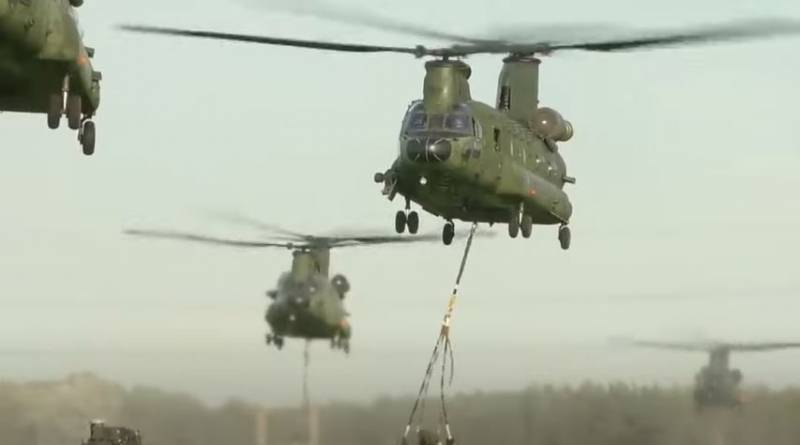 South Korea will soon become one of the countries operating the American CH-47F Chinook helicopter, the US State Department has approved the possible sale of these helicopters to the South Korean army.
The US Department of Defense Security Cooperation Agency released a statement the day before, according to which the State Department approved a potential sale of CH-47F Chinook helicopters and various equipment to South Korea in the amount of $ 1,5 billion. Although the number of helicopters expected to be delivered is not indicated in the statement, it is known that Seoul had previously requested permission to purchase 18 helicopters, spare parts for them, weapons and various equipment.
This proposed sale will be in line with US foreign policy and national security objectives by helping to bolster the security of a key ally that plays an important role in promoting political stability and economic development in the Asia-Pacific region.
- said in a statement by the State Department.
The Boeing CH-47 Chinook is an American heavy longitudinal military transport helicopter. It was developed from the CH-46 and has been in widespread use since the early 1960s. Designed to transport 55 paratroopers or 24 pairs of stretchers with the wounded and three doctors, or from ten to 12 tons of cargo. It is in service with more than 20 countries around the world. CH-47F has been supplied to the troops since 2008.
From 2023, the US military will begin to receive a new version of the helicopter - CH-47F Chinook Block II. The new helicopter differs from the basic version with a greater payload, it received new blades made using composites, more powerful engines, updated on-board electronics, generators and a new fuel system.