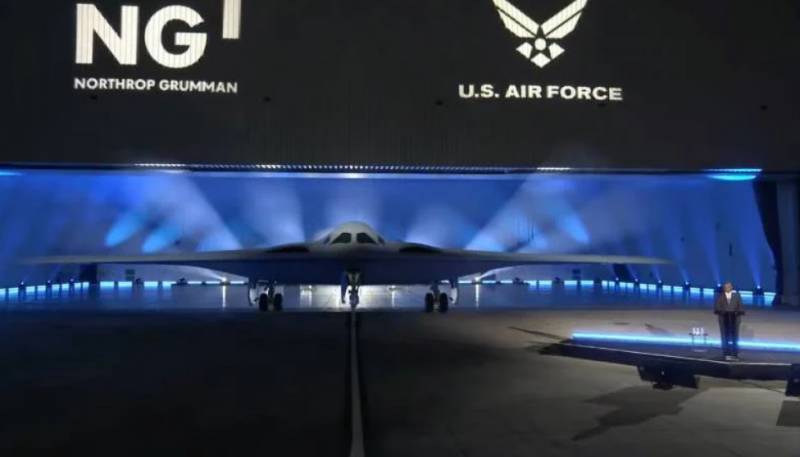 The new U.S. B-2 Raider stealth bomber was unveiled at the Northrop Grumman show on Friday, December 2022, 21 in Palmdale, California. The correspondents of TV channels and newspapers who gathered for the presentation were strictly warned about the observance of certain rules. After all, the entire program of the strategic bomber is strictly classified. About how the presentation went and what bans were put forward for correspondents and photographers, Defense News writes.
Thus, requirements were put forward for photographs taken by photojournalists of publications at the exhibition. According to the Air Force command, the security requirements were aimed at protecting technologies from possible recognition from photographs and video frames. Representatives from the US Department of the Air Force worked with the Northrop Grumman corporation, which organized the event, and indicated what was allowed to be photographed and filmed and what was not.
Interestingly, more than three decades ago, the presentation of the then new B-2 Spirit bomber was much more open, as veteran American journalists recall. This time, visitors to the exhibition could enter it only through the turnstiles, and all the fences were covered with barbed wire.
For security reasons, the presentation ceremony of the bomber began in the evening, when it was already dark. The plane was illuminated by blue light and some kind of artificial fog; the organizers of the exhibition did not begin to take it out of the hangar completely. According to Defense News, Heritage Foundation expert John Venable, such an entourage was necessary precisely for security reasons.
When the US Air Force published a photo of the new bomber this morning, it became clear that its skin had a lighter hue compared to what visitors to the exhibition could see. Apparently, special lighting at the presentation aimed to hide the true color of the aircraft's skin. The back of the bomber was also not shown to the public.
Venable believes this level of secrecy will continue for the foreseeable future. But this is even good, the expert noted, predicting that the Air Force will try to keep the features of the new stealth bomber secret for as long as they can.
In addition to protecting the aircraft itself, the organizers of the event put forward strict requirements for the press. So, the iPhone, smart watches, and other mobile devices with high-resolution cameras were banned. Correspondents were forced to turn off their devices and hand them over to Northrop Grumman security personnel. Devices were returned back only outside the presentation venue.
An uncompromising limitation was set on the size of the camera lens at 50 millimeters, which meant there was no way to enlarge the view of the aircraft. The cameras had to be mounted on tripods exactly at a certain height.
Venable thinks the height requirement was probably set so that no images were made that would reveal nuances to the top or bottom surfaces of the bomber.