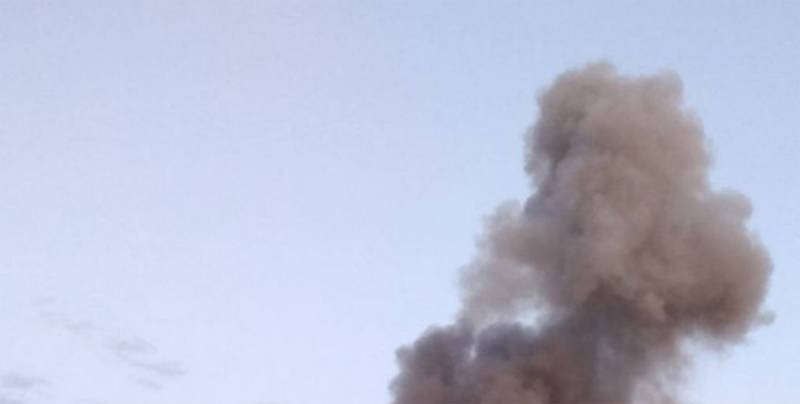 In several areas controlled by the Kyiv regime, an air raid siren is heard at once. These are Sumy, Kharkiv, Poltava, Dnepropetrovsk regions. Attacks are being made on targets in the territories of Donbass occupied by the Armed Forces of Ukraine.
Against this background, there are reports of a major fire in the central part of Dnepropetrovsk (Dnepr). Thick black smoke is visible from different parts of the city. However, at the moment there is no information that strikes were made on objects in this city. Moreover, local authorities claim that "there were no arrivals."
Recall that on the eve of the first there was information that the industrial facilities of the Dnieper (Dnepropetrovsk) were attacked. And then, criticized in Ukraine for excessive information activity, the mayor of the city, Mr. Filatov, said that "these are not strikes, this is the work of the metallurgical industry with coke."
With what today and what exactly "industry" of Dnepropetrovsk "works" in connection with the appearance of thick black smoke in the city center, has not yet been reported.
It became known that strikes were inflicted on objects and the accumulation of enemy manpower in Kramatorsk. According to some reports, the command of the Armed Forces of Ukraine tried to transfer several "fresh" units (reserves) from the Slavyansk-Kramatorsk agglomeration in the direction of Artyomovsk and Soledar. Russian intelligence has identified this activity. And a blow was dealt to the enemy, which violated the plans of the command of the Armed Forces of Ukraine.