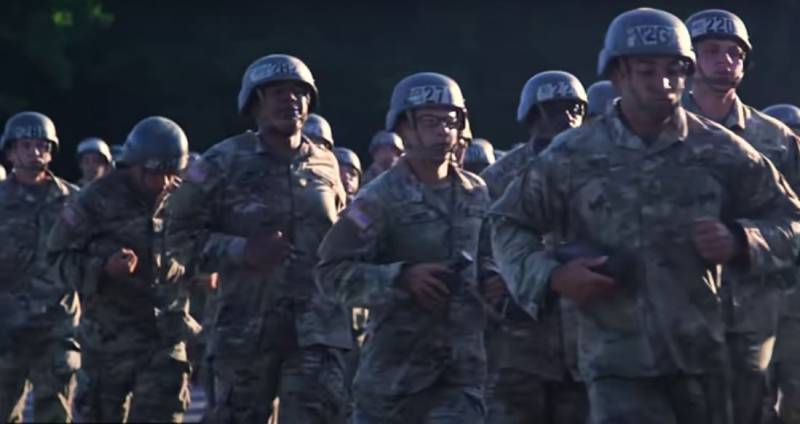 The US Marines are facing a shortage of personnel in their ranks. The commandant of the Marine Corps, General David Berger, announced the hope to fill the ranks with the necessary number of young people from the civilian sphere.
This situation has developed not only in the American ILC. Almost all US military services have experienced a shortage of recruits in recent years.
The US Navy, which barely hit its FY2022 recruiting targets, raised the age limit for recruits last month. This is seen as one of the ways to increase the number of candidates. The Maritime Service also offers enrollment bonuses.
The low unemployment rate in the United States has been one of the most frequently cited reasons for the more difficult hiring environment. While salaries are high on average in the civilian sector, there are not so many applicants for the Marine Corps.
How should this statement be considered? As an emphasis on the need to increase the monetary allowance of the Marine Corps fighters or to lower average salaries in the civilian sector ...
Experts speak of an ever-dwindling number of suitable candidates for service. The most recent data suggests that 77 percent of Americans aged 17 to 21 are ineligible to serve in the military.
The top three reasons for disqualification are failure to pass entrance exams, health problems, and previous criminal activity, including drug abuse. One of the major health concerns is childhood obesity, which accounts for 30 percent of those who are ineligible.
US Army recruiters are trying to get funding for education and nutrition programs, but that requires congressmen and other legislators to think and work long-term. In the conditions of leapfrog with political forces in Congress and the White House, this is not easy to achieve.
Analytics and many surveys of draft-age Americans point to a growing distrust of citizens in the military.