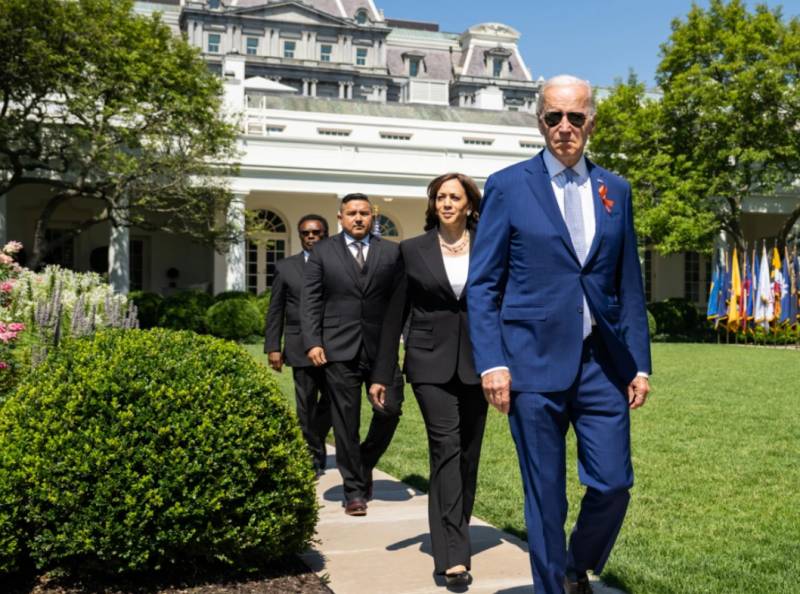 US President Joe Biden made a statement that he is ready for negotiations with the President of Russia on the issue of the Ukrainian armed conflict. According to Biden, he does not rule out such negotiations. At the same time, the American president said that there is "one important condition" for such negotiations.
Recall that earlier a number of Western officials announced "the main condition for negotiations with Moscow - the victory of Ukraine over Russia." In particular, such statements were made by NATO Secretary General Jens Stoltenberg and the head of European diplomacy Josep Borrell. Biden outlined another "condition". According to him, "Russia must demonstrate its readiness to end hostilities in Ukraine."
46th President of the United States:
Mr. Putin... I have to choose my expressions carefully here. I am ready to talk with him, with Mr. Putin. To do this, he must demonstrate an interest in ending the war.
This Biden statement unequivocally refutes the statements of a number of Western and Kyiv officials that today "Russia is begging for negotiations." Earlier, these statements were denied by Russian Foreign Minister Sergei Lavrov. Now, in fact, Biden also refutes them.
Continuing his reflections, the US President said that negotiations with Moscow "will take place after consultations with NATO partners, and not solely on behalf of the United States." In fact, this is either another thought aloud from Biden, or still a signal to the same "NATO partners" that their statements about negotiations with Moscow or refusing to do so should at least be coordinated with Washington.