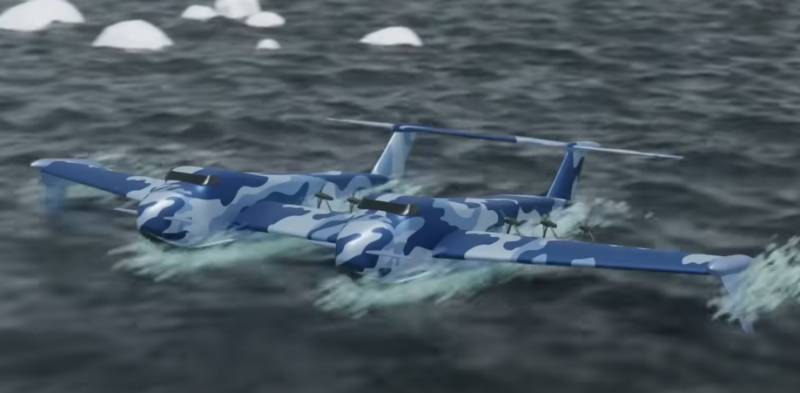 The US Department of Defense Advanced Research Projects Agency (DARPA) plans to select General Atomics to develop a long-range ekranoplan seaplane.
American military researchers need a promising seaplane capable of operating in rough seas and carrying a payload of up to 45 tons over distances of up to 7500 kilometers.
DARPA officials in Arlington, Va., announced on Friday that they have awarded General Atomics an $8 million preliminary contract under the Liberty Lifter program to develop a long-range, heavy seaplane that can operate efficiently at ultra-low altitudes.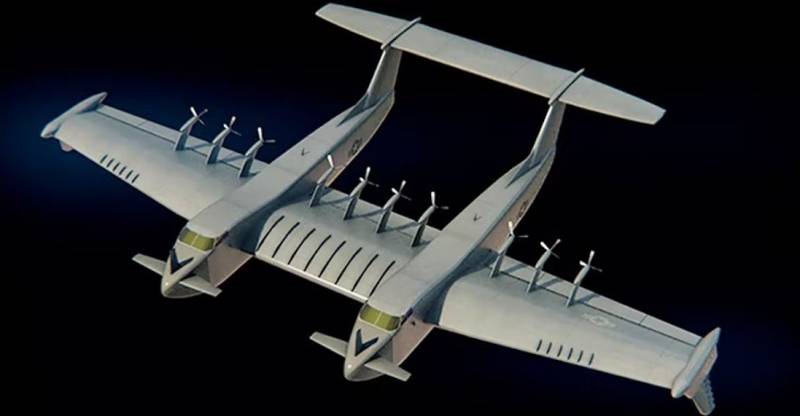 As part of the Liberty Lifter project, General Atomics will focus on the development of an ekranoplan seaplane with extended offshore operations in high seas.
The long-range Liberty Lifter seaplane will provide smooth operation in waves with a height of one and a half to two and a half meters. In addition, General Atomics will try to achieve a smooth flight over waves 2,5 to 4 meters high, with high lift at low speeds, to reduce wave shock during takeoff and landing in waves 1,5 to 2,5, XNUMX meters.
The seaplane is expected to be able to operate in high traffic areas as well as operate at sea for several weeks with long service intervals.
Placement and extraction of an amphibious payload on the water should be carried out through the bow and tail. According to the requirements of the US Department of Defense, the seaplane must be able to carry at least two Marine Corps amphibious fighting vehicles.
You can often come across the judgment that the Americans want to develop the technologies that were used in the USSR when creating the Lun missile ekranoplan of project 903. It was launched in 1986, and withdrawn from the RF Armed Forces in 2001.
Animation from DARPA TV: